Travel Made Easy
Let Us Help. No Cost Planning
Why Do I Need a Travel Agent?
Planning a vacation is a lot of fun! Well, planning is the fun part anyway. In reality, you also have to make all of the arrangements for all of the logistics which can take a lot of time that you don't have. They also seem to quickly add up and before long your vacation almost seems like a chore. Almost!
Don't you wish you can snap your fingers and just make it happen automatically? You can, it's easy! Call us. You relax and think about all the fun adventures you and your family will have & all the memories that you will make while you are on your vacation. Let us take your ideas and make them happen.
How Does it All Work?
Sound too good to be true? While working with our favorite vacation spot, Walt Disney World, we learned a few magical tricks to make it happen. In fact, Disney World and Orlando Florida, in general, is one of our specialties. We partner with most of the popular vacation locations to be able to provide this service. They pay us, you don't!
Pay only for your vacation. I mean, you were going to do it anyway so that's the difference? We ARE the difference. You are guaranteed to find us indispensable that you will never want to book your own vacation again! The celebs have people, now we are your travel people.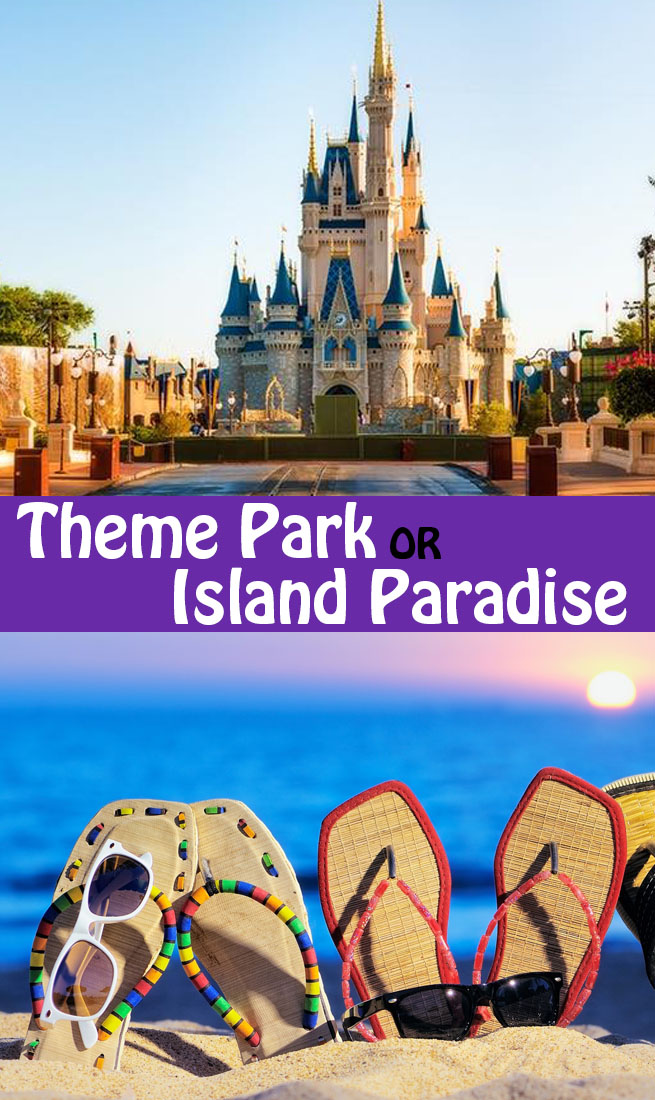 July 7, 2022
I was given the great fortune of being able to go behind the scenes at SeaWorld Orlando to tour the Manatee Rescue area. We have all seen commercials, news articles, and signs (Like the one next to Turtle Trek at SeaWorld Orlando) telling us how SeaWorld Company helps many animals in need.
July 7, 2022
Come get electrified with the sights, sounds, and colors of Electric Ocean event happening at SeaWorld on select days from May 27 through September 5, 2022. There are so many special shows, activities, and eats this event is perfect for all ages.
July 2, 2022
See what's cooking up for this year's Eat to the Beat Concert Series presented by Florida Blue Medicare. Let's take a look at the full lineup of acts that will be serving up tunes at the EPCOT International Food & Wine Festival presented by CORKCICLE starting July 14.
I was on the road and needed help with 4 one way trips around the country over 6 weeks... Clubhouse World Adventures was awesome in helping find the flights, times & prices I needed. I will use them again for my future travel around the country! Totally worth it!

I just got back from my Disney trip. We had an amazing time at Disney's Animal Kingdom. Clubhouse World Adventures was so helpful in setting up my trip. They gave me great tips on what to see while there. We tied out the counter service meal ordering on the app. It was great! We got to find seats and avoid waiting on long lines. My agent checked in before my trip to see if I had any questions and made sure he was available if I needed anything. I highly recommend having him to help you book your trip and will be referring Clubhouse World Adventures to friends in the future!

Clubhouse World Adventures was SO helpful on our recent trip! We decided last minute to head to The Magic Kingdom and they helped us get all set up the night before! We had a great time, and no fun was lost on our last minute decision.

Clubhouse World Adventures was great to work with for my recent trip to New York. They took care of booking all of my flight details and arranging a place for me to stay and transfers while I was there. NY was great. I even went home with some fresh cheese, pasta & pastries from the Bronx. World class service!

Clubhouse World Adventures set up a Disney trip for my family that included the parks and cruise. They took care of everything from flights to and from Disney, transportation to the hotel and everything you can imagine while at Disney. It was so nice to go on vacation and not stress over the planning.

I just returned from a week-long trip to Jamaica and it was so relaxing and carefree thanks to the help of Clubhouse World Adventures and their great planning! Highly recommend this service.

Clubhouse World Adventures was very attentive to all my needs in planning our family vacation. Quick responses to my questions, offering many options and very knowledgeable of all things Disney. Can't say enough about all the help he has given me in planning.

Best experience planning a family Disney vacation. Very knowledgeable with all the Disney parks! Helped me plan two vacations looking forward to his help planning future vacations.

Clubhouse World Adventures was fantastic helping us plan our family vacation. They made sure we had everything we wanted and even reminded us when it was time to pick things. I would definitely recommend them for planning your vacation to Disney!!!

"My trip was AMAZING and everything was perfect thanks to all of your help."

"Thanks for planning our trip and making it so magical!!!"

"I just wanted to tell you that we are having an amazing time!"

"I can't thank you enough for all your help before and during my trip. I was a little apprehensive about traveling alone with my two children and to be honest I didn't think I could afford it. You helped make this trip a reality and it's an experience we will treasure for years to come. Your attention to detail and careful planning efforts were the reason the trip went so smoothly. … I have been telling everyone about my experience and how great you were. I will definitely call you when I'm ready to book my next trip"

"We had such an amazing trip – everything about it was really wonderful.   The boys had an absolute blast, as did we…. love love loved tomorrow land (especially star tours — FOUR times!) and pirates of the Caribbean.  We did the entire California Adventure, even tower of terror – which my five-year-old loved but my seven year old hated.  lol.  loved soaring over ca and overall had a great time.  the last day was a wind advisory and snow that night so it was cold but we didn't care!  one night we even stayed til midnight and the next day did magic morning and stayed at the park til 9pm.    The absolute best part for me was our youngest getting picked out of the crowd to do the Star Wars battle.  he loved it and it provided an extremely magical moment!   —  we want to go again!   We will definitely be in touch when that times — not in the next year though.    need to save up. Btw- the hotel was perfect.   distance didn't bother us – took the shuttle every day. easy peasy.  we were only there to sleep and it was a great amount of space and really nice house for that."

We had a GREAT time!  The weather was pretty good, no sunburn, but didn't need a coat during the day and a few nights. The crowds weren't too bad; except next time we will book all of our diners ahead of time.   We did get into Be Our Guest and my daughter was so happy, in fact we were just getting ready to leave and the Beast came in.  Well that just made her act like a little girl again. … As always Disney looked beautiful and the people were very helpful.  …Thank you again with all your help and Mary is already talking about going again. (A doorman told us after the 1st of the year and in February at the slowest times, so she wants to head down then) PS: The light show in Hollywood Studio was AMAZING!!!!! "

"I wanted to let you know just what a great time we had. The cabin at Ft. Wilderness was just about perfect. I would choose that again. Our 3 park days were great, but not enough time. We really should have had an extra day to enjoy the campground itself. The buses to the parks worked great for us, although at times they were quite cold. We enjoyed the Hoop-de-doo, our dinner in Tokyo but were a little disappointed in our choice in Mexico. The service was great but it was so dark inside we could not appreciate the décor and found the menu a little limited. We did enjoy the boat ride though. I would certainly recommend you to my friends and if I ever get the opportunity to go back would not hesitate to use you again. I lost my band on the last day and found the visitor service very helpful. There is just too much to tell you about, The kids were blown away and I will try to send you some pictures from my phone. Thanks for all you did."

"Thank you so much for helping to plan my families Disney trip. It was perfect. We had such a fun time and are ready to start planning our next trip. I also want to thank you for the postcard and especially for the perfect picture frame. It was a surprise when it came in the mail. I was not expecting that. Thank you so much, that was very kind of you. It will definitely be used for one of the many pictures we have. My daughter Mykenzie had such a fun time, especially with the characters. She loved seeing Donald and Daisy and the others. My husband and I would like to book our next Disney trip with you for next year. We would like to be able to make payments over the next year if we can do that. We would like to book Fort Wilderness again and would love to have the same site number we had this time. Site number 224 was the best one. It was close to everything but not to close to be annoying with the noise. We loved the site. How can we go about starting the booking process and to also ensure we can book the same site? We want to get the ball rolling and hopefully it will come quickly because we are anxious to go back. Lol I look forward to working with you again and can't wait to start planning this next trip."