Disney Toddler Toilet Training
Potty training your toddler is a world all unto itself. You don't need me to tell you about the challenges of potty training your child. What you may need though, is my insight on Disney toddler toilet training your child! I have successfully navigated these, forgive the pun, 'waters' with my 2 year old daughter. We went to Disney World twice in the span of a month. The first trip was in pull up and the second full fledged underpants so I can confidently claim that she was trained in Disney.
I have create a list of tips to keep in mind when toddler toilet training at Disney World.
Memorize your potty locations – View park maps online or when you arrive at Disney but mark off and remember where the rest rooms are. Some have single use bathrooms as well. Each park also has a baby center for nursing mothers, diapers and some pull ups. I say some because of the size gap.
Have all needed supplies – There was definitely an oversight with whomever did the ordering for these supplies. Its the stores at Disney too. They aren't out of stock, they don't carry pull-ups in a 2T-3T. Whoever does the ordering thinks that no child potty trains and is smaller than 3 years old. They made the assumption that all 2 year olds only need diapers. Your options: bring enough (which is hard), take a Lyft to the store OR get them delivered to you, same day, from Turner Drugs. Bring a change or two of clothing in case of accidents or spare cash for a new outfit. Mickey loves the latter of the two.
Bring a Magnet – Technology is great but self flushing toilets can scare a toddler who is still not confident with the process. Movement on the seat can trigger a flush but a great way to disable this feature is to cover the sensor with a magnet. Get one of those flat ones and it will stick to the metal of the sensor housing. It wont see any movement until you remove it.
Have another adult with you. – It may be your spouse, a friend or a grandparent but this will be helpful to save your space in attraction lines while you take potty breaks.
Go whenever you pass a potty – Its a large park and there are only a few bathrooms and they each have lines. Don't put your toddler into a bad situation. Several of the bathrooms also offer a family bathroom or single user bathroom.
Reward, Reward Reward – I cant say enough about the power of positive reinforcement. This can be however you are comfortable and anything from a treat to a favorite ride or character meet and greet. Your toddlers don't need to know that you may have already been planning to do it anyway. Use it!
Ask whenever you are about to wait in line. – Hey look, no line at INSERT RIDE HERE, Do you have to use the potty?
Ask whenever you finish an attraction. – Hey, wasn't that a great ride?! Do you have to use the potty?
Know your child's limits. – If your child has a smaller than average bladder, don't assume they can hold it. At home they may be comfortable with just going when they need to but here, there is a walk to the closest bathroom, which may have a long line and that assumes you aren't in the middle of a ride or show. Don't set them up for failure.
Hydration, Hydration, Hydration. – Don't stop giving them fluids to avoid potty stops. This wont work and your child could get seriously dehydrated. This is Florida. Its hot year round and they are tiny. It is even easier to forget with everything going on.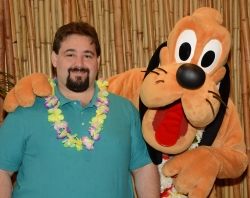 JM has been a Disney fanatic his whole life. He has a life-long love of all things Goofy and is a big kid at heart. JM is from NY and loves to visit WDW several times per year. He can tell you lots of things about Disney and/or help you plan your DREAM Disney Vacation. He is an authorized Disney Vacation Planner and Travel Agent.
DVC Member/WDW Annual Passholder/DCL Castaway Club
203-939-7389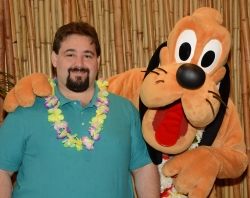 Latest posts by JM Oliveri
(see all)