EPCOT
Did you know that EPCOT was an acronym? Its been around so long and casually, and now officially, known as simply EPCOT that the full name has become a great trivia question. Impress your friends. Go ahead, I'll wait. Go post about it… In fact use #DisneyPediaInfo or link back to this page so that you can share this new fun fact.
Anyway, EPCOT is my absolute favorite park and with good reason. In addition to its educational focus on science and discovery in Future World, it features a well known unique cultural immersion experience in the World Showcase. EPCOT also hosts several seasonal special events throughout the year.
Future World
Some of my favorite attractions in Future world are The Seas with Nemo & Friends for children of all ages, Soarin and Test Track. These last two are a lot of people's favorites. In addition to these, I love taking a Journey Into Imagination hosted by everyone's favorite purple dragon, FiGmEnT!
World Showcase
Grab a passport and travel around the 'world' at the World Showcase featuring 11 different countries. Get your passport stamped in each with a personalized message to commemorate your adventure. World Showcase includes (in order ) Mexico, Norway, China, Germany, Italy, United States, Japan, Morocco, France, United Kingdom & Canada. Each country has its own unique culture, dining, attraction and entertainment.
Special Events
EPCOT hosts a great many events and celebrations as well as featuring live music and entertainment from around the world. Some of these events include Epcot International Festival of the Arts (which debuted in 2017), EPCOT International Flower & Garden Festival, EPCOT International Food & Wine Festival and Holidays Around the World.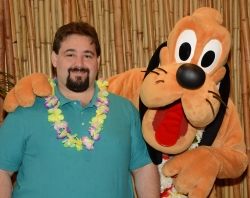 JM has been a Disney fanatic his whole life. He has a life-long love of all things Goofy and is a big kid at heart. JM is from NY and loves to visit WDW several times per year. He can tell you lots of things about Disney and/or help you plan your DREAM Disney Vacation. He is an authorized Disney Vacation Planner and Travel Agent.
DVC Member/WDW Annual Passholder/DCL Castaway Club
203-939-7389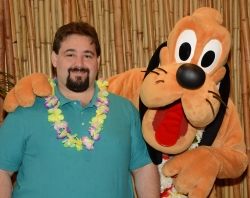 Latest posts by JM Oliveri
(see all)