Epcot Sea Adventures
Where do you get the chance to talk to dolphins, go nose to nose with sea turtles and keep swimming with Dori? With Epcot Sea Adventures, you can be part of the fun at Epcot Sea Base. Snorkel in this 5.7 million gallon tank featuring a Caribbean Coral Reef with no current and crystal clear water. Discover over 6,000 sea creatures!
Aqua Tour
Tour the massive infrastructure that filters and maintains the habitat. Watch an educational undersea video where you will learn even more about the creatures of the sea. You will receive a complimentary photo in your wet suit and dive gear along with an Epcot Seas Adventures Aqua Tour souvenir. The entire tour experience takes 2.5 hours with approximately 30 minutes of snorkeling time. There is a minimum age of 8 to take part in this tour.
Dive Quest
Explore further and visit with Nemo and Friends! This tour is 3 hours in duration with 40 minutes of your actual dive. You must be SCUBA-certified to participate. See backstage and what it takes to maintain this cast man-made ocean. The pavilion features 56 giant windows so that family and friends can watch your dive. Souvenir video also available for purchase. There is a minimum age of 10 to take part in this tour.
Dolphins in Depth
'Dive to new depths' and wade in waist-deep water! Become a part of their world as you go under the sea for a dolphin encounter. Talk to the expert trainers and researchers who work with the bottlenose dolphins every single day. View backstage and learn how dolphins are trained. There is a lot to learn about dolphins in the wild. There are a number of conservation issues globally that affect ocean animals. This tour is highly limited and only has space for up to 8 guests per day. There is a minimum age of 13 to take part in this tour.
Ready to Take a magical tour under the sea? Contact a knowledgeable Disney Travel Agent today to make your reservations.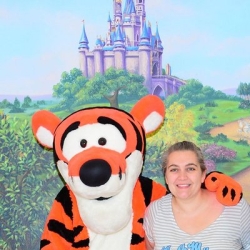 Experience Architect
at
Clubhouse World Adventures, Llc.
Mom. Wife. Teacher. Adventurer. Blogger. Travel Agent. more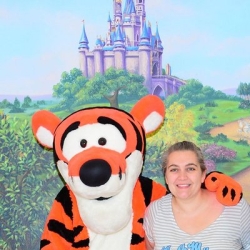 Latest posts by Sierra Pepi
(see all)