You can visit San Francisco inside this quaint soda shop, Ghirardelli Soda Fountain and Chocolate Shop. There are two ways to experience these Ghirardelli delights. Step inside the chocolate store, the soda shop or my personal favorite, both of them!
The soda shop is nicely decorated with beautiful paintings of scenes of San Francisco. There are tables located inside and out but. seating is rather limited, I would suggest finding a table before placing your order. When entering the main entrance there are menus available for viewing and friendly staff waiting to answer any questions, take your order, and bring your selections to your table. Of course you are going to find many heavenly chocolate delights available from brownies and cookies to ultimate ice cream sundaes. Also available are coffee, espresso, milk shakes and tea.
I highly recommend the Presidio Passion Strawberry Hot Fudge Sundae. It has creamy vanilla ice cream topped with strawberry, homemade hot fudge and covered with whipped cream and topped with a chocolate covered strawberry. It is a seasonal favorite. If you are looking for something that just screams decadence I recommend selecting a Intense Dark Sundae. A personal favorite is the Painted Ladies Midnight Reverie. Th Ghirardelli Chocolate ice cream layers with homemade hot fudge and dark chocolate chips and whipped cream. I ask for almond and a twilight delight chocolate square on top. This a total crowed pleaser!
If your re looking to take some of of these delicious treats back to your hotel or home, make sure you stop at the Chocolate shop. Here you will find a wide verity of Ghirardelli squares, hot fudge and other chocolate products for purchase. You can even use your Disney Dining Plan! You can use snack credits to save $6.00 each off of your purchase total.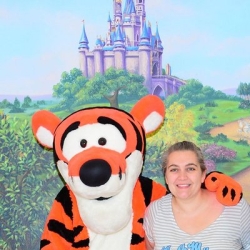 Experience Architect
at
Clubhouse World Adventures, Llc.
Mom. Wife. Teacher. Adventurer. Blogger. Travel Agent. more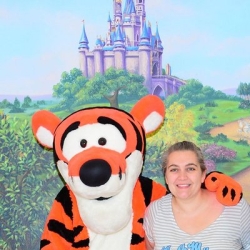 Latest posts by Sierra Pepi
(see all)