How Do Fast Passes Work?
How Do Fast Passes Work? They reduce your time waiting for a specific attraction by setting a return appointment time. Fast Passes work differently at each Theme Park. Tokyo Disney land uses a paper ticket fast pass system similar to that previously used at Disneyland in California, USA. There are machines near the attraction clearly marked as fast pass. Scan your park ticket and then receive a paper pass which has your return time for the ride. There will still be a queue but not as long. You can get another fast pass once your previous one has been used or around the two hour mark. Attractions that are popular (Toy Story, Pooh etc..) will distribute passes very quickly so if you want a specific time, target those first. There's also a lottery system for some shows, it works in a similar way but the machine decides whether or not you can have the ticket.
Q: Can you only hold one at a time?
A: Yes. They have a time stamp for the next available Fast Pass
Q: Can you cancel a fast past, we have a show booked as part of our vacation pkg, what happens if the fast pass is at the same time?
A: If you end up with one for the same time just don't turn up for it, you don't need to cancel them
Q: How long are Fast Passes good for?
A: The fastpasses are good for an hour (it will say enter at 13:45 – 14:45 or similar)
For further information, please see the official Tokyo Disneyland site.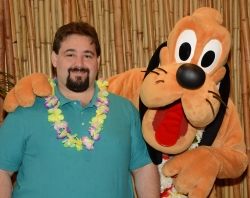 JM has been a Disney fanatic his whole life. He has a life-long love of all things Goofy and is a big kid at heart. JM is from NY and loves to visit WDW several times per year. He can tell you lots of things about Disney and/or help you plan your DREAM Disney Vacation. He is an authorized Disney Vacation Planner and Travel Agent.
DVC Member/WDW Annual Passholder/DCL Castaway Club
203-939-7389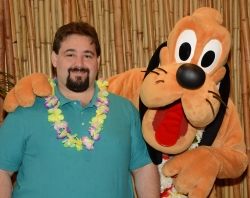 Latest posts by JM Oliveri
(see all)