Tricia Manson, a guest blogger and Disney Annual Pass holder was one of the fortunate few to be selected for a pre-opening preview of Pandora the World of Avatar. It's the newest attraction at Disney's Animal Kingdom Park at Walt Disney World opening officially on May 27, 2017. Due to the exclusive nature of the screenings, we are happy to share her experience.
What did Tricia think?
We did the Avatar land preview today. It's something else. The Avatar flight of passage, blows Soarin away. I personally found it to be the best ride at Walt Disney World. They Fast Pass with the preview also. I wanted to see the queue so I went and did the walk through the standby entrance. I have never seen a queue this long anywhere! It took over 10 minutes just to walk it with no line. I can't imagine when it opens. The Na'vi river journey was fun and super family friendly. We did buy the frozen non alcoholic drink with the bubbles. It was very tasty. All in all I think Disney did a really good job. Only thing that would of made it better was seeing it at night!!!!
Next trip.
Pandora the World of Avatar
[ngg_images source="galleries" container_ids="4″ display_type="photocrati-nextgen_basic_thumbnails" override_thumbnail_settings="0″ thumbnail_width="240″ thumbnail_height="160″ thumbnail_crop="1″ images_per_page="20″ number_of_columns="0″ ajax_pagination="0″ show_all_in_lightbox="0″ use_imagebrowser_effect="0″ show_slideshow_link="1″ slideshow_link_text="[Show slideshow]" order_by="sortorder" order_direction="ASC" returns="included" maximum_entity_count="500″]
---
Everyone comes to Disney World for a different reason, therefore no experience is the same. What is your favorite Disney attraction? Tell us about it. We would love to hear your opinion.
https://www.clubhouseworldadventures.com/contact-us-form/favorite-disney-world-attraction/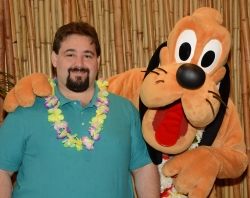 JM has been a Disney fanatic his whole life. He has a life-long love of all things Goofy and is a big kid at heart. JM is from NY and loves to visit WDW several times per year. He can tell you lots of things about Disney and/or help you plan your DREAM Disney Vacation. He is an authorized Disney Vacation Planner and Travel Agent.
DVC Member/WDW Annual Passholder/DCL Castaway Club
203-939-7389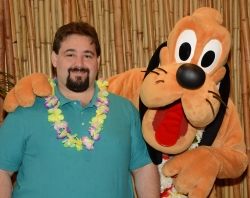 Latest posts by JM Oliveri
(see all)