Oh I come from a land, from a faraway place where the caravan camel roam.
Where they skewer roast lamb and brochettes of chicken
It's Barbaric but hey, it's home!
When the couscous is fresh And the dancing intense
And the lighting is dim and right
Come on down stop on by, hop a carpet and fly to another Arabian Night!
Welcome to Restaurant Marrakesh!
Enter the sultan's palace and dine like Moroccan royals. The restaurant is beautifully themed with tile mosaics, carved ornate pillars & Arabian themed furnishings.
Dining at restaurant Marrakesh is fun for the whole family. The restaurant features live music and belly dancing in the style and spirit of Morocco! Sample a flavorful three-course meal with middle eastern flare.
We enjoyed dancing in our chairs while dining here with friends. What a great experience it was to sample the 'Taste of Morocco'. It was a first experience for me to have authentic Moroccan cuisine. The food paired nicely with their signature cocktails. I recommend the Casablanca Sunsets or a refreshing Sahara Splash.
Have you eaten at Restaurant Marrakesh? What were your thoughts?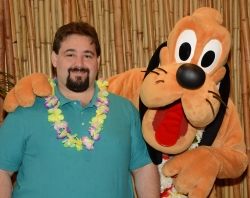 JM has been a Disney fanatic his whole life. He has a life-long love of all things Goofy and is a big kid at heart. JM is from NY and loves to visit WDW several times per year. He can tell you lots of things about Disney and/or help you plan your DREAM Disney Vacation. He is an authorized Disney Vacation Planner and Travel Agent.
DVC Member/WDW Annual Passholder/DCL Castaway Club
203-939-7389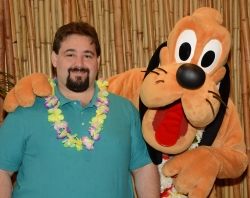 Latest posts by JM Oliveri
(see all)