Ride Along With Slinky Dog Dash
"Good Morning America" offers viewers a sneak peek inside Toy Story Land, the new land inspired by the "Toy Story" films that's set to open at Disney's Hollywood Studios® on June 30, 2018 including a new look at Slinky Dog Dash! The ride will open in just under 2 months so this is a great treat to see in advance.
One of the land's highly anticipated attractions, Slinky Dog Dash is a family coaster. Andy created this amazing coaster in his backyard using his Mega Coaster Play Kit. It features some other favorite toys, including Jessie and Rex! As you can see in the new video below, the attraction's ride vehicles are Slinky Dog from the film. It will send riders dipping, dodging and dashing around turns. It is sure to excite every kid and kid at heart!
Take a look and see.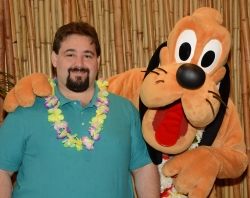 JM has been a Disney fanatic his whole life. He has a life-long love of all things Goofy and is a big kid at heart. JM is from NY and loves to visit WDW several times per year. He can tell you lots of things about Disney and/or help you plan your DREAM Disney Vacation. He is an authorized Disney Vacation Planner and Travel Agent.
DVC Member/WDW Annual Passholder/DCL Castaway Club
203-939-7389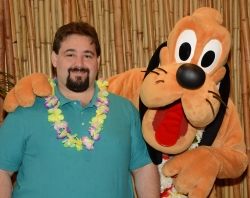 Latest posts by JM Oliveri
(see all)