Shanghai Disney Resort Grand Opening
Shanghai Disney Resort is a themed resort in Pudong, Shanghai. It is the first Disney park resort in mainland China and the second in Greater China, after the Hong Kong Disneyland Resort. The resort opened to the public on June 16, 2016.
The resort features Shanghai Disneyland Park, an entertainment district, two themed hotels, recreational facilities, a lake and associated parking and transportation hubs. Additional phases plan two additional theme parks at the resort so be sure to keep your ears open for updates.
Hotels and Other Locations
The Shanghai Disneyland Hotel offers a free water taxi service across the Wishing Star Lake to the theme park. The Toy Story Hotel features the Sunnyside Cafe, which features Chinese-style kites flown by Disney characters.
Explore Disneytown: A shopping, dining and entertainment district like no other, located right next door to Shanghai Disneyland! It is set in a timeless village and the excitement of international crossroads. Disneytown calls one and all to its charming pedestrian streets, where amazing experiences lie in wait.
Shanghai Disneyland is a place where every moment is full of joy, surprises, romance, fantasy, and excitement. It's a place where friends and families enjoy magical adventures together. In conclusion, Shanghai Disneyland is a great Vacation Destination that is sure to only get better with age.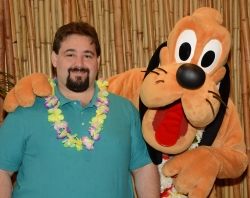 JM has been a Disney fanatic his whole life. He has a life-long love of all things Goofy and is a big kid at heart. JM is from NY and loves to visit WDW several times per year. He can tell you lots of things about Disney and/or help you plan your DREAM Disney Vacation. He is an authorized Disney Vacation Planner and Travel Agent.
DVC Member/WDW Annual Passholder/DCL Castaway Club
203-939-7389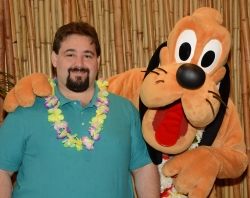 Latest posts by JM Oliveri
(see all)