Have you ever wanted the chance to parasail around the world to see many of the great man-made and natural wonders of our world? Here is your chance with Soarin' Around the World. Make your way down the ramp to board one of the two or three flight areas. These vary depending on which park you are riding in. Your flight attendant will tell you which of the rows you will be sitting at. You will have amazing views no matter which row you're in.
After hearing the flight rules from Patrick Warburton you are able to take a seat on one of the three flight rows. You must be at least 40 inches to take flight. If you are between 40 inches and 52 inches don't forget to put on the additional strap for a safe and fun ride. After taking a seat your 'aircraft' will slowly rise for the optimal view of our world tour.
Be prepared to take in the beautiful sites of from the Matterhorn in Switzerland to the Great Pyramids in Egypt to the Kilimanjaro National Park in Tanzania to Eiffel Tower in France to a view of your Disney Park. These breathtaking views are intensified using all your scenes involved. You will feel the breeze and get the smells of the ocean and feel the desert heat on your face. You will truly feel as if you are soaring across the world in your 5-minute flight.
Soarin' Around the World will become a fast favorite! Be prepared for long wait times and fast passes when possible.
Locations:
Soarin' Around the World: WDW Epcot, Future World & Disney California Adventure, Grizzly Peak
Soaring over the Horizon: Shanghai Disneyland Park, Adventure Island
Soaring Fantastic Flight: Tokyo DisneySea, Mediterranean Harbor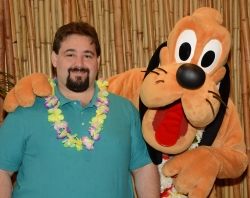 JM has been a Disney fanatic his whole life. He has a life-long love of all things Goofy and is a big kid at heart. JM is from NY and loves to visit WDW several times per year. He can tell you lots of things about Disney and/or help you plan your DREAM Disney Vacation. He is an authorized Disney Vacation Planner and Travel Agent.
DVC Member/WDW Annual Passholder/DCL Castaway Club
203-939-7389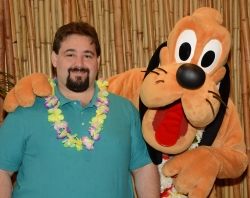 Latest posts by JM Oliveri
(see all)