Storybook Dining at Artist Point
Magic mirror on the wall, what is the fairest character dining of all? It will most certainly be the all-new character Storybook Dining experience opening at Disney's Wilderness Lodge! Storybook Dining at Artist Point will invite guests to venture into an Enchanted Forest-like setting inspired by Walt Disney's "Snow White and the Seven Dwarfs." There, you'll enjoy a delicious meal of fantastic fare with visits from Snow White, Dopey and Grumpy. Delightful music and activities will help bring the classic fairytale to life, and they'll even have an opportunity for an encounter with The Queen. This immersive character dinner takes place amidst the rustic elegance and exceptional dining that Artist Point is known for. Guestss will enjoy a uniquely themed prix fixe menu, including shared starters, a choice of individual plated entrees and 'sweet spells' to finish the meal. We'll have more information to share soon, including menu offerings, an opening date and when you can book reservations. Storybook Dining at Artist Point with Snow White is slated to begin this winter.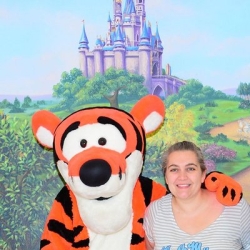 Experience Architect
at
Clubhouse World Adventures, Llc.
Mom. Wife. Teacher. Adventurer. Blogger. Travel Agent. more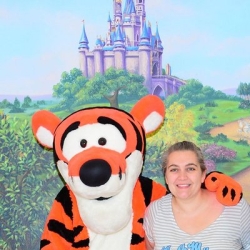 Latest posts by Sierra Pepi
(see all)