The Seas with Nemo and Friends is located in Future World of Epcot. This pavilion was part of the original planning for Epcot although it did not open until 1986 under the name of Living Seas. With the overwhelming popularity of Disney Movie Finding Nemo, it encouraged Disney Imaginers to rebrand this attraction with new life and friends. On January 24, 2007, the Living Seas reopened under a new name of The Seas with Nemo and Friends, three new attractions, and the refurbishment of some original classics.
What can be found at Seas with Nemo and Friends? The first thing you will find is a wonderful photo opportunity with trained Disney Photographers there to take your picture in front of under the sea with Dory, Marlin, and Nemo.
To find your way to the first attraction just listen for "Mine Mine Mine" from the seagulls out by the water. To the left of the gulls is the entrance to the Coral Reef Restaurant and to the right is the entrance to the first attraction.
Finding Nemo
Oh No! We lost Nemo again! Board the slow-moving clam-mobiles to help Dory and Marlin. The journey features classic moments of Disney Finding Nemo Movie to find Nemo again. This attraction does have some dark area of the attractions, keep that in mind when riding with small children. As you near the end of the Finding Nemo ride you will see several large glass windows peering into the beautiful tanks of the Caribbean Coral reef. You will hear "In the Big Blue World" by Nemo and Friends as you leave your clam-mobiles and continue your journey to the SeaBase.
The Caribbean Coral Reef
The SeaBase has several attractions available for you to explore on your own. Scattered through the two levels you will find over 4,000 sea creatures and 60 species. You will tanks where you can see the Caribbean Coral Reef, Invertebrates at Epcot, Reef Fish, Sea Turtles, Sharks & Rays, Dolphins and Manatees. You can wander through around these tanks and enjoy seeing these beautiful creatures in a clear current free environment. There are animals feeding offered throughout the day, check with the time guide to find the times of those days feedings.

Turtle Talk with Crush
As you explore the SeaBase you will find the next great attraction feature in Crush, Nemo's Sea Turtle friend I in his very own attraction; Turtle Talk with Crush. Here children and Adults have their chance to ask Crush with the help of the monitor questions. Ask about the Sea, Sea Creatures, and his friends from the Finding Nemo and Finding Dory adventures. This is an interactive adventure and no two shows are the same.
Bruce Shark World
Now that you have explored the SeaBase time to test your knowledge, make your way over to Bruce Shark World. Here you will find a maze full with hands-on fact boards, games, and touch and feel areas. Make your way to an amazing photo opportunity in Bruces's mouth. Don't worry Humans, like fish, are friends, not food! To the side, there is also an area where you can test your knowledge of Sharks. What level of shark expert are you? This is a great space to let the kids run and expel a little energy.
Epcot Sea Adventures
You can get an even closer experience with these amazing sea creatures by booking one of the three Epcot Sea Adventures. Epcot Sea Adventures offers two experiences with the Caribbean Coral Reef, The Aqua tour and the DiveQuest. Aqua Tour is a behind the scenes experience where participants are given the opportunity to snorkel in the 5.7-gallon coral reef tank. If you have a SCUBA certification you are able to take this experience one step further by diving in this amazing current free clear water. Epcot Seas Adventures also offers a Dolphin in Depth. In this experience, you get to interact with dolphins after sitting in on one of their training experience. Contact your travel agent to book one of these great Epcot Sea Adventures
Coral Reef Restaurant
To the far right of the building, you will find the entrance to the Coral Reef Restaurant. It is past the seagulls who say "Mine Mine Mine". This unique dining experience gives you the opportunity to dine on seafood classic dishes as well as some new favorites. This restaurant has a very intimate setting. All of the tables proving an excellent view of the Caribbean Coral Reef tank. Every table also provides a sea create identification guide of the vast number of sea creatures living in the tank. How many different species can you find? Reservations for the Coral Reef open 180 days in advance and getting reservations are highly recommended.
Bonus: Finding the Secret Hidden VIP Room
A hidden secret of the Seas with Nemo and Friends is the stunning VIP room. This room is a classic design with wood panels and several aquatic tanks. This room is available for wedding receptions and private events so start planning your next nautical theme occasion. You may have walked past the door dozens of times. I bet you had no idea that it was there, so be sure to take a look next time. For more information on how to reserve this VIP space please contact your travel agent.
Do you love Nemo and his underwater friends?
Are you excited to visit all of these great aquatic attractions? Why not also consider staying is a Nemo Family Suite at Art of Animation during your stay at Walt Disney World. It even sleeps up to 6 people.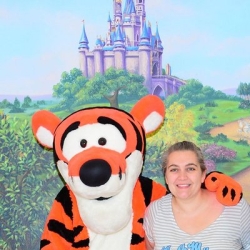 Experience Architect
at
Clubhouse World Adventures, Llc.
Mom. Wife. Teacher. Adventurer. Blogger. Travel Agent. more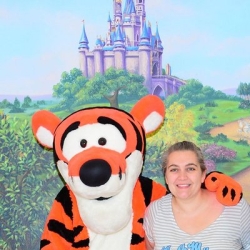 Latest posts by Sierra Pepi
(see all)