Universal Studios Orlando takes fear to the max with this special event, Halloween Horror Nights. Select nights from September 6, 2019 through November 2, 2019, Halloween Horror Nights will be a night to remember with 10 haunted houses and 5 scares zones there is something terrifying around every corner. This year the 1980's theme will bring some of the biggest freights of the era. This event is very intense and is not recommended for children under the age of 13.
This 80's decade theme will bring to life Hollywood hits that just won't die. The 10 Haunted House themes are inspired by Stranger Things (a Netflix Original), Jordan Peele's US, Universal Monsters, Ghostbusters, Killer Klowns from Outer Space, Depths of Fear, Graveyard Games, Nightingales: Blood Pit, Yeti: Terror of the Yukon & House of 1000 Corpses.
The Scare Zones, in these areas, come face to face with nightmarish creatures as they stroll the streets of Universal Studios Orlando. These 5 different scare zones are inspired by Zombieland Double Tap, Rob Zombie Hellbilly Deluxe, Anarchies-cade, Vanity Ball, and Vikings Undead.
Take a break from the screams and make your way to the stage. Academy of Villains: the Altered States will bring a killer performance of dance and theatrics. This show will stop you in your tracks.
Halloween Horror Nights is a special ticketed event. Single night tickets start at $67.99 per person plus tax. Want to get even more scares? Multi-Night Tickets are available starting at $109.99 per person plus tax.
Want to get the most haunts and chills of the event? Halloween Horror Nights Express Pass offers you express lane to each a Haunted house one time as well as select rides and attractions throughout the night. The Express Pass starts at $89.99 per person plus tax.
Please contact your travel agent for more information and booking.
There are even more ways to enjoy Halloween Horror Nights. Daytime and Nighttime tours are available. During the Daytime tours, the secretes of 3 or 6 haunted house are reveled to you with your knowledgeable guide. Nighttime tours offer front of the line access to the haunted houses as well as a knowledgeable guide to share secrets and fun facts along the way. The Private nighttime tour offers unlimited access to the Haunted Houses for you and groups up to 10 people. For more information on the tours please contact your Travel Agent.
Hungry? The fun does not have to stop, Halloween Horror Nights Scareactor Dining offers delicious food and some wonderful photo opportunities with your favorite ghoulish characters. Universal Studios' Classic Monsters Cafe is ready to have a Scareactor good time. Reservations are required please contact your travel agent for more details.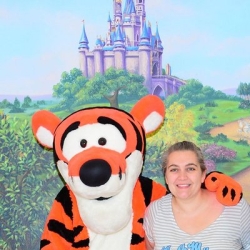 Experience Architect
at
Clubhouse World Adventures, Llc.
Mom. Wife. Teacher. Adventurer. Blogger. Travel Agent. more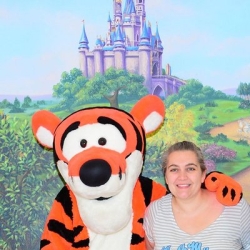 Latest posts by Sierra Pepi
(see all)