To Stay or Not Stay.. That is the question!!
Walt Disney World Resort vs Off-site hotels.. So many options that it's overwhelming!! From Value Resorts to Deluxe Villas, the right choice of hotel is endless & each hotel has unique theme that is suitable for everyone! But staying at a Disney resort is not just being submerged in the Disney theming, there are also some perks that are involved.
Of course, staying at hotel, motel, villa, or rent house is a cheaper option. And if you are doing Disney on a budget, it is a great option to save some money. But is it really? When staying at a Disney resort, the Disney Magic is everywhere.
Resort Vs Off-Site
Let's start off simple, when staying at Disney, you get complimentary Magicbands and this will be your room key, park tickets, and charge your purchases to your room. Guest staying off of Disney property can purchase Magicbands separately. Also, you get 60 days before your arrival to pick your fast passes, as opposed to 30 days, when you stay elsewhere.
Complimentary rides are included, not an extra charge and saves money from renting a vehicle. You can take the Magical Express from & to the Orlando airport. Take a bus, monorail, or ferry to one of the four theme parks. Disney recently started offering Minne-vans, powered by Lyft, that will take you anywhere on Disney property for $20.
Other extras include:
Extra Magic Hours: can be either in the AM or PM, only guest staying at a Disney resort can ride attractions during this time. During EMH, lines are almost non existent and popular rides seeing shorter wait times. Disney After Hours are available for the price of $119 per person, which is the similar to Extra Magic Hours for resort guest.
Dining Plan: staying on Disney property makes you eligible to prepay your food & possibly save on dining as oppose to pay out of pocket once you arrive at Disney.
Free Parking: includes free standard parking at any theme park, water park, Disney Springs and resort hotel. Non resort visitors have to pay $20 per day. If you went once to every park, $80 in parking alone. Plus Magic Kingdom & soon to be Hollywood Studios is easily a two day park.
Special Offers & Vacation Packages: Disney offers discounts thru out the year for great pricing on vacations. And the packages can be all inclusive to include tickets, resort room, and dining.
Proximity: Staying at a Disney resort, everything is within 5-10 minutes. Staying off property includes at least a 10 minute drive to the World.
The initial amount spent for a Disney vacation is higher than staying close by at big name hotel. But staying at a Walt Disney World Resort Vs Off-Site, the amount you spend is minimal because everything could be paid for ahead of time. It's peace of mind to think "I have everything paid for & just have to buy souvenirs for my trip", as oppose to "I have to pay for parking, my lunch and dinner will be around this amount, if I want to stay late, I have to pay extra". Even though a vacation to Walt Disney World is hectic, exhausting, fast paced, long days and short sleeps, there is nothing better than knowing you just have to show up and enjoy yourself at the Happiest Place in the World.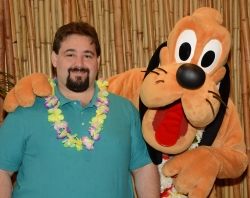 JM has been a Disney fanatic his whole life. He has a life-long love of all things Goofy and is a big kid at heart. JM is from NY and loves to visit WDW several times per year. He can tell you lots of things about Disney and/or help you plan your DREAM Disney Vacation. He is an authorized Disney Vacation Planner and Travel Agent.
DVC Member/WDW Annual Passholder/DCL Castaway Club
203-939-7389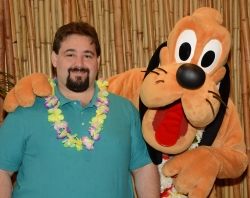 Latest posts by JM Oliveri
(see all)