When Will My Quarantine End Parody from my Tower.
As we continue during the closure of many things worldwide due to the coronavirus pandemic, including Disney World and other Disney Theme parks, I rely on my Disney movies and songs to get my fix. And while we try to keep our normal everyday routines, they new logistics can get a little bit chaotic and we can all get a little nutty. Parody of When Will My Life Begin. Words by JM Oliveri. Music its respective artist(s) whom is not me. Inspired by music from Disney's Tangled.
What do you think of my parody? Watch it directly on youtube or below.
WHEN WILL MY QUARANTINE END
Six a.m., the alarm is saying GET UP!
But no work today or school for the kids to go
Kids are wired already, Put the coffee Pot up
Get Dressed, and by then it's like 7:15
And so I'll read a book
Or maybe two or three
Homeschool is part of our new itinerary
I teach Math and Art
And cook and basically
Just wonder when will my QUARANTINE END?
Then after lunch it's time for Sport and Baking
Brief screen-time then back to our list again!
Laundry and again, More COFFEE making
Then I'll stretch, take a breath. When's NAPTIME?
So much STRESS!
And I'll reread the books
If I have time to spare
Lysol the house some more
I'm sure there's Germs somewhere
And then I'll scrub and scrub
Until my hands are sore
Staying at home can be such a chore.
And I'll keep wonderin' and wonderin'
And wonderin' and wonderin'
When will my QUARANTINE END?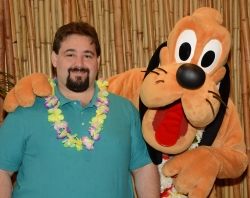 JM has been a Disney fanatic his whole life. He has a life-long love of all things Goofy and is a big kid at heart. JM is from NY and loves to visit WDW several times per year. He can tell you lots of things about Disney and/or help you plan your DREAM Disney Vacation. He is an authorized Disney Vacation Planner and Travel Agent.
DVC Member/WDW Annual Passholder/DCL Castaway Club
203-939-7389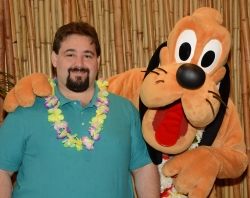 Latest posts by JM Oliveri
(see all)