Avengers Campus coming to Disney California Adventure Park
Avengers Campus is coming to Disney California Adventure Park and we are super excited! The first phase is set to open 2020. What is Avengers Campus? This themed area will have you feeling like have walked into one the Marvel Movies. There will be plenty of chances to meet your favorite superheroes, dine on some pretty interesting dishes when are superheroes hit the kitchen, and get into the action with a new state of the art attractions. Will you be part of the next generation of superheroes?
World Engineering Brigade or WEB is one of these first things you will see when entering the Avengers Campus. Here are WEB you will have the opportunity to test drive one of their newest creations, the "Web-Slinger" vehicle, allowing you to sling webs just like Spider-Man. Help Spider-Man collect all the Spider-Bots and get a taste of what it feels like to be a superhero. This Spider-Man themed attraction will be the first Disney ride-through attraction featuring an iconic Super Hero.
Ant-Man, my personal favorite superhero, and The Wasp are up to some crazy experiments. Fortunately for us, these experiments are taking place in the PYM Test Kitchen and they are cooking up some delicious delights. Ant-Man and The Wasp are using the "Pym Particles" to grow and shrink food in this new eatery. I'm super excited to see what they have in store us, Order up!
With so many superheroes around, there will be plenty of meet and greet opportunities. Make sure you have your camera and autograph books ready for these heroic encounters. Some of the heroes who will be frequently visiting the Avengers Campus will include Black Widow, Ant-Man and The Wasp, Doctor Strange, the Guardians of the Galaxy, Super Heroes from Wakanda and Asgard and Iron Man. Who knows who else might stop on by.
What is an Avengers Campus without a headquarters? The Avengers Headquarters will be opening with the second phase of development. Inside there will be a brand new Avengers attraction. Here you join forces with other Avengers, board the Quinjet and you are off on an epic adventure where you are in the heart of the action. Can you help save the world from some of the most powerful villains they have ever faced?
With so much in store, we can't wait! Avengers Campus is set to open in 2020, keep following we will continue to share more information about the Avengers Campus as they are released.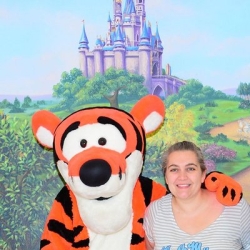 Experience Architect
at
Clubhouse World Adventures, Llc.
Mom. Wife. Teacher. Adventurer. Blogger. Travel Agent. more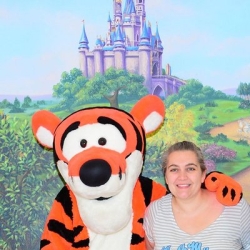 Latest posts by Sierra Pepi
(see all)