Breakfast with Prince Eric
It is true what they say. A Good man, or in this case, prince, is hard to find. Disney has many opportunities to meet and mingle with princesses from far and wide. Seldom do we find a chance to see, let a lone, meet the Princes whom stand beside their princesses. The Bon Voyage Breakfast features not one but two such couples. Along with the couple formerly separated by the sea, you can also meet the couple that a tower, nor crime fighting ninja horse, could keep apart. Have Breakfast with Prince Eric, Ariel, Rapunzel & Eugene AKA Flynn Rider. Prince Eric made my 3 year old daughter's day. During the procession, he took her hand and led her through the restaurant. When he came back to our table to say hello, she beamed. He spent a little extra time with her and knelt down to her level. The experience was simply magical. The food as always, doesn't disappoint and the staff are true examples of what it means to be a Disney Cast Member. We will make reservations here, every trip.
This is the second time that we have done this breakfast dining experience and like a fine wine, it gets better with age! The character breakfast at Trattoria al Forno first opened in April.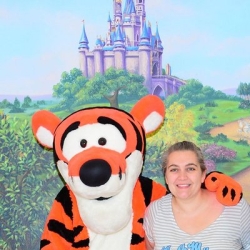 Experience Architect
at
Clubhouse World Adventures, Llc.
Mom. Wife. Teacher. Adventurer. Blogger. Travel Agent. more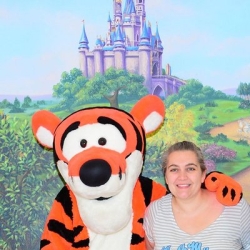 Latest posts by Sierra Pepi
(see all)