Hall of Presidents Reopens
Following a year-long transformation, The Hall of Presidents reopens at Magic Kingdom Park. It features enhancements that will bring the story of the American presidency to life as never before. Walt Disney's epic theatrical production continues to honor the country by honoring the presidents of the United States.
This endeavor began with a single animated figure of President Abraham Lincoln that was developed for the 1964-65 New York World's Fair. In 1971, advances in technology made it possible for Imagineers to make Walt Disney's vision a reality. It now includes every chief executive who ever served the United States of America.
The history of innovation at The Hall of Presidents continues to this day. In addition to updating the show's content, Imagineers have incorporated the latest in theatrical design and Audio-Animatronics technology. Landmark moments in history come alive on a panoramic 180-degree screen. It transports guests across more than 200 years of the American story. High-impact projection, sound, lighting and other enhancements take guests into rare and indelible moments in history that helped define a nation.
An Audio-Animatronics figure of President Donald Trump joins the show. This is a tradition with every new president since the attraction debuted. It features the latest advances in technology that enable smoother and more lifelike movements. President Trump personally recorded remarks exclusively for The Hall of Presidents, just as each sitting president has done for the attraction since the early 1990s.
​
Rich in innovative storytelling and tradition, The Hall of Presidents carries a legacy and passion for American history that has been part of Disney Parks for more than 50 years.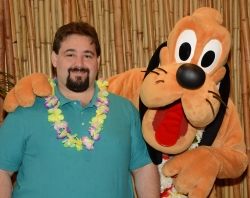 JM has been a Disney fanatic his whole life. He has a life-long love of all things Goofy and is a big kid at heart. JM is from NY and loves to visit WDW several times per year. He can tell you lots of things about Disney and/or help you plan your DREAM Disney Vacation. He is an authorized Disney Vacation Planner and Travel Agent.
DVC Member/WDW Annual Passholder/DCL Castaway Club
203-939-7389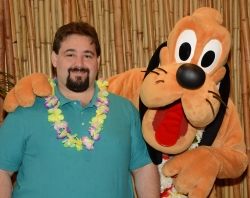 Latest posts by JM Oliveri
(see all)