Certified Autism Travel Professional
The International Board of Credentialing and Continuing Education (IBCCES) offers certification programs to travel professionals. These professionals help families and individuals with special needs prepare for their perfect vacation. A Certified Autism Travel Professional™ (CATP) is defined as a professional who has demonstrated that they are both knowledgeable and capable of providing support and travel related services to an individual on the autism spectrum as well as their family.
This level of training is unique in the travel industry. It focuses on a specific and growing segment of the industry where special considerations on services provided are essential to providing a top level of customer service. When a member of a family has an Autism Spectrum Disorder (ASD), Vacationing and Travel experiences would differ greatly from a family with no members with an ASD. This variable and obvious difference has until now been overlooked in regards to vacation planning and even in accommodations and attraction venues.
Autism-Friendly Travel Locations
There are a few travel providers who have answered the call for enhanced services with the hope that others will follow suit. Currently, Sesame Place, a SeaWorld Entertainment property, is the first theme park to offer official Quiet Spaces for guests with Autism. It offers guests who need it, somewhere to regroup from the overstimulating attractions of the park. On the destination venue side of tourism, Sandals & Beaches Resorts are IBCCES certified Autism friendly locations hosting the first Autism-Friendly Kids Camps. It comes as no surprise that both of these parks share a partnership with Sesame Street. Sesame Street recently debuted their first Autistic character, Julia. Julia appeared on Sesame Street this past April to help bring awareness to the Autism Spectrum and the characteristics associated with the disorder.
Help with Planning Your Travel
The number of autism-friendly resorts and attractions continue to grow each day. Recruiting and training travel professionals will be a big part of getting the information out to the families who will best make use of these locations. CATP undergo comprehensive training in autism-related travel and must pass and final exam. Additionally they require board certification in order to get approval as an official IBCCES Certified Autism Travel Professional. The autism travels website offers an extensive list of CATPs to 5.6 million parents across the US.
May We Suggest
If you are looking for an CATP who is also a Disney Destinations Vacation Planner, Sandals/Beaches Certified Specialist & Orlando Area Vacations expert, you can contact JM Oliveri from Mouse Travels and he would be happy to help you plan your next vacation at no additional cost for his knowledge and help. Most importantly you pay only for your vacation and Quotes are always absolutely FREE so contact JM today!
JM Oliveri 888-508-9902 x106 or locally 203-393-7389 www.disneytrip.info
Facebook: https://www.facebook.com/OliveriTravel/ Twitter: @DisneyPediaInfo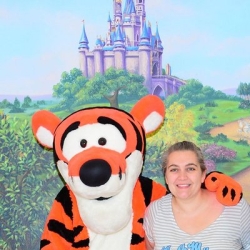 Experience Architect
at
Clubhouse World Adventures, Llc.
Mom. Wife. Teacher. Adventurer. Blogger. Travel Agent. more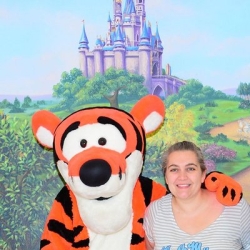 Latest posts by Sierra Pepi
(see all)