I sincerely mean it. Do not Fly Primera Air – Part 2
I previously wrote about a terrible experience with air travel by Primera Air on my family's Vacation to Disneyland Paris from Newark Liberty Airport. I am back to remind your once again, I sincerely mean it. Do not Fly Primera Air! No Matter what.
UPDATE:
Nearly a month has gone by since my time travelling with Primera Air and they have been completely unreachable and unresponsive. I have spend an additional 7 hours trying to reach them on the phone. I have sent several emails to any and all email addresses on their website and have received no communication from them whatsoever. No refund or compensation. I have disputed the charge with my bank who claims that they are denying the claim because 'You didn't cancel the transaction'.
As I write this update I am on hold yet again and have been for the last 30 minutes. Each time I call or write to them I am forced to relive the aggravating horror of the experience which has been burned into my mind forever. I wish I could simply leave it behind me but I need validation. I need vindication and I want a refund and compensation for my agony as is my right under the EU law which my delayed flight originated in.
This fight will continue. They will not win. We are not alone. I read about more and more flights just like mine and I feel for each one of those passengers and the disruptions to their vacations and lives that these people continuously cause.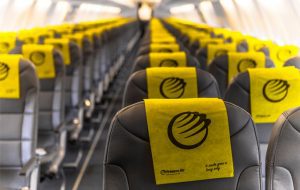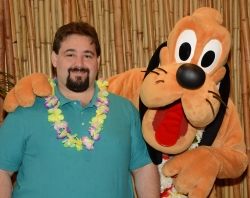 JM has been a Disney fanatic his whole life. He has a life-long love of all things Goofy and is a big kid at heart. JM is from NY and loves to visit WDW several times per year. He can tell you lots of things about Disney and/or help you plan your DREAM Disney Vacation. He is an authorized Disney Vacation Planner and Travel Agent.
DVC Member/WDW Annual Passholder/DCL Castaway Club
203-939-7389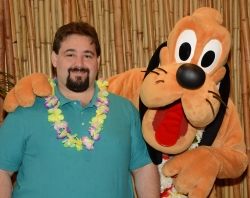 Latest posts by JM Oliveri
(see all)