Metal detectors, in conjunction with bag checks have been a presence in the parks now for quite some time. The reality of the troubled world that we live in bleeds over even into Disney from time to time. Nobody is immune.
So Where Are The Metal Detectors?
In an effort to reduce the time that screening takes at Magic Kingdom, Disney has moved the centrally located security measures to the transportation spoke of the process. Guests used to find security screening at the front of the park upon arrival. Now, guests are screened at the Polynesian, Grand Floridian or Contemporary Resorts before boarding the monorail. You also must get screened as you enter from the bus area.
The jury is still our wether this move is a positive experience for park goers. It helps streamline the process of getting in to the Magic Kingdom in the morning. I am afraid that the excess screening when travelling the monorail to other resorts will cause more frustration and delay for guests staying and dining at monorail resorts.
Media Source
http://www.orlandosentinel.com/business/os-bz-disney-world-metal-decectors-bag-check-ticket-transportation-center-20170328-story.html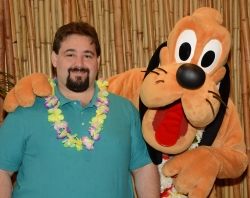 JM has been a Disney fanatic his whole life. He has a life-long love of all things Goofy and is a big kid at heart. JM is from NY and loves to visit WDW several times per year. He can tell you lots of things about Disney and/or help you plan your DREAM Disney Vacation. He is an authorized Disney Vacation Planner and Travel Agent.
DVC Member/WDW Annual Passholder/DCL Castaway Club
203-939-7389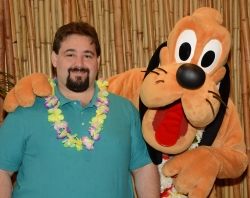 Latest posts by JM Oliveri
(see all)