OK. So how do I find hidden Savings with Disney Character Dining?
Well for starters, it is always cheaper to dine earlier in the day. Breakfast is not only the most important meal of the day, but it is also the cheapest. And that makes it doubly most important.
Stop thinking about it as just a meal. Character Dining is another Disney experience and an integral part of your vacation. Think about it this way. Why did you choose a Disney vacation anyway? You probably chose it for the magic, am I right? Character meet and greets, photos & autographs and that look of wonder on your child's (and yours too) are what it is all about.
Average wait time for an in park character meet and greet without a fast pass: 1 hour + (depending on character)
Average amount of time spend in a park on a given day: 10-12 hours.
1 Day Walt Disney World park admission. Approx $100-120 (subject to current prices)
Average number of characters per dining experience. 4-5
Oh, and these lines are almost always outside in the heat and sun.
Lets recap.
You pay about $10/hour to be in a Disney park at regular price. To meet 4-5 characters, you spend about $40-50 plus endure those 4-5 hours waiting in a line, most likely with kids. Also you most likely ate breakfast before you waited in line. Average $10+ for even a muffin and beverage. Now that you are done waiting for these characters, it is now time to buy lunch! So you have now spent $50-60 to eat a light breakfast to stand in line to meet characters with miserable kids and the whole family is frustrated, and then go to lunch. Sounds like that friend who told you about what a rip off Disney was.
But there is a better and smarter way. Lets use Chef Mickey as an example for character breakfast. It it not in a park, and features Mickey Mouse and friends! Cost: $35, Mickey plus friends, typically Minnie, Goofy, Donald & Pluto. It is buffet style, all you care to eat inside an air conditioned dining room with interaction, fun and friendly cast members. A great way to jump start your magic for the day. We typically also then grab only a snack for lunch since we had such a hearty breakfast.
Which option do you prefer??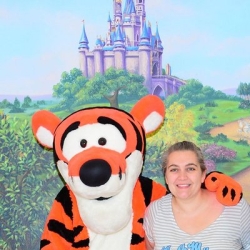 Experience Architect
at
Clubhouse World Adventures, Llc.
Mom. Wife. Teacher. Adventurer. Blogger. Travel Agent. more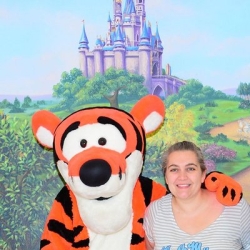 Latest posts by Sierra Pepi
(see all)