Sea World Craft Beer Festival
Are you ready to explore the world of Craft Beer? I know I am. The Craft Beer Festival will be taking place at SeaWorld on weekends from September 7, 2019, through October 27, 2019. With over 100 Craft beers and 20 different food sampling options, you will have fun all weekend long.
Craft Beer on Tap
What is a Craft Beer festival without beer, you will not have that problem here? There are over 100 beers available for you to try throughout the SeaWorld park. With 18 different Beer Huts, your stein will never run dry. This is a vast selection of craft beer from local Florida favorites, to domestic and international brews.
Burgers
Sometimes is just all about the food. During the Craft Beer Festival, you will have your chance to taste over 20 unique flavors prepared by the SeaWorld Chefs. All of these delicious dishes are either perfect complements to the Craft Beer at that Beer Hut or they have a decadent infusion of Craft Beer flavor into the dish. There is perfect selection of snacks, appetizers, and desserts so you can eat and drink your way through the SeaWorld Park. Personally I can not wait for the Impossible Burger and Green Tomato Slider, Loaded German Kettle Chips and Guinness Infused Mini Doughnuts.
Beer Stein
Can't decide what you want, That's alright, why don't you try them all. SeaWorld is making that easier with their Sampling Lanyards. Sip and Sample your way around the park with your choice of 12 or 8 Sample Lanyard. Contact your travel agent for more details.
How much do you enjoy your craft beers? Become a member of the SeaWorld Brew Club. You can enjoy your craft beers at Seaworld all year long. As part of being a member of the SeaWorld Brew Club, you receive your personalized Stein, which will be stored at the Waterway Grill Bar so you are never at the park without it. Members enjoy discount refills all year long on select seasonal brews and draft beers. Become a member today, contact your travel agent for more details.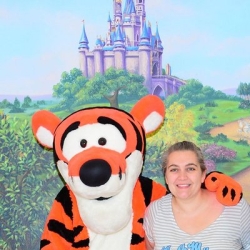 Experience Architect
at
Clubhouse World Adventures, Llc.
Mom. Wife. Teacher. Adventurer. Blogger. Travel Agent. more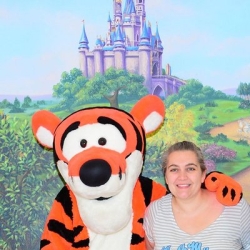 Latest posts by Sierra Pepi
(see all)