Happy New Year!
Find out what's new in 2020 for Clubhouse World Adventures. We have a lot to come in this new year and decade.
Travel Blog
DisneyPedia Info blog becomes the Adventurer Blog. It's Official! We have permanently joined forces to bring you more Disney and even more family focused vacation information. You will find all of your favorite posts have been moved to their new home here. We are excited to start this new year with even more great posts.
YouTube Channel
We are officially launching a YouTube channel in early January. This channel will be Disney focused and bring you new weekly content about great helpful travel secrets, tips and reviews. We are taking the information we bring you to another level!
Travel & Vacation Planning
We have grown our resources to be able to plan even more of your trip for you. We have made new partnerships to allow us to plan beyond your Disney vacation to wherever your road may lead. Planning to go somewhere? Contact one of our qualified vacation planners for some ideas and booking assistance. Remember, we don't charge an extra fee so you always get the best vacation deal! You simply cant beat that! You just tell us what you want to do. We will take care of the rest.
New surprises around every turn.
We have a few more things cooking, but you will have to wait and see. Be sure to stay tuned to see what's new in 2020. You wont want to miss a thing!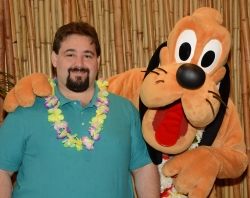 JM has been a Disney fanatic his whole life. He has a life-long love of all things Goofy and is a big kid at heart. JM is from NY and loves to visit WDW several times per year. He can tell you lots of things about Disney and/or help you plan your DREAM Disney Vacation. He is an authorized Disney Vacation Planner and Travel Agent.
DVC Member/WDW Annual Passholder/DCL Castaway Club
203-939-7389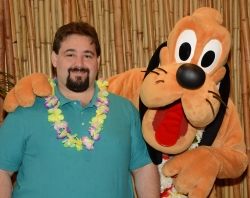 Latest posts by JM Oliveri
(see all)