BIG NEWS!!! NBA Experience opens August 12, 2019 at Disney Springs! Want to get the 411 on this new attraction? Here is what we know.
How it works
Disney Springs collaborated with the NBA to create an experience to have guests feel what it is like to walk in the footsteps of NBA and WNBA champions. When you first enter, you have the opportunity to register. This allows you to customize and personalize your experience. You can add nicknames and choose your favorite team. It gives you the feel as if you are playing in your favorite team's arena. When your name goes up in lights it will be represented with your team's logo.
The venue features 13 basketball-related activities. Pick the size balls that is right for you. You can choose from NBA, WNBA, or youth sizes. Choose a ball and get ready. Get immersed into the NBA Experience, get swept up into the energy of the game with the pulsing music and swirling lights.
Disney Springs worked closely with the NBA to make the experience truly authentic. The hoops are regulation size unless you want them lowered to practice your slam dunks.
Need a break from your jump shot? Make your way to the Arcade area to continue testing your skills in this high-tech interactive technology area. Here you learn more about the league and the sport. Watch league history, read notes about each of those legendary teams with photos and video highlights. Challenge your friends with trivia about your league or team.
The Replay activity challenges you to make the right call in different scenarios using your own personal interactive replay station. Whether you are new to the game, playing for years, or even play for the NBA, this experience will have you coming back again and again.
Contact your travel agent for more information and to purchase your NBA Experience tickets.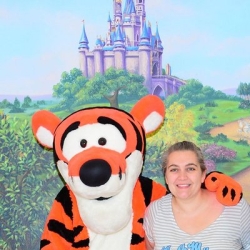 Experience Architect
at
Clubhouse World Adventures, Llc.
Mom. Wife. Teacher. Adventurer. Blogger. Travel Agent. more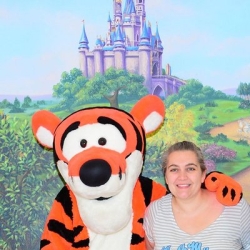 Latest posts by Sierra Pepi
(see all)