Spring is my favorite season. Here are 5 Disney movies that mention springtime.
1. Bambi (1942)
This film begins and ends in the spring. As "Little April Shower" is sung, Bambi and the other animals in the forest observe rainfall. The choir sings gentle as raindrops start to fall, and then cymbals crash when there's lightning.
2. Peter Pan (1953)
Mother's Day occurs the second Sunday in May. Wendy, Michael, and John are having fun at Neverland with Peter Pan, but eventually need to return home. Wendy sings "Your Mother and Mine" about mothers' nurturing role. Even Captain Hook and his pirates like this song.
The helping hand that guides you along
Whether you're right, whether you're wrong
3. Sleeping Beauty (1959)
After Princess Aurora is born, her parents invite the kingdom to the castle. In "The Gifts of Beauty and Song", Flora, Fauna, and Merryweather use their fairy magic. Flora's gift of beauty declares Aurora to "walk in springtime wherever she goes." Fauna gives the gift of song, and Merryweather sets a prophecy to reverse Maleficent's evil spell: if she'd prick her finger on the spindle of a spinning wheel, she'd sleep until receiving true love's first kiss, and not die.
One gift, beauty rare,
Gold of sunshine in her hair,
Lips that shame the red, red rose,
She'll walk in springtime wherever she goes!
4. Mary Poppins (1964)
Mary Poppins uses her magic to jump in Bert's sidewalk artwork with Jane and Michael. In "Jolly Holliday", Bert compares Mary's charm to spring's climate.
Ain't it a glorious day
Right as a mornin' in May
I feel like I could fly
Have you ever seen the grass so green
Or a bluer sky?

Oh, it's a jolly holiday with Mary
Mary makes your heart so light

When the day is gray and ordinary
Mary makes the sun shine bright
Oh, happiness is bloomin' all around her
The daffodils are smilin' at the dove
When Mary holds your hand, you feel so  grand
Your heart starts beatin' like a big brass band
5. Pocahontas (1995)
Throughout the movie, you see the beauty and freshness of Virginia's colonial land; Pocahontas and Nakoma pick harvested corn, Meeko, Flit, and Percy eat tree berries. Pocahontas tells John Smith to appreciate nature and that we're all connected in the "Colors of the Wind".
Can you paint with all the colors of the wind

Come run the hidden pine trails of the forest
Come taste the sun-sweet berries of the earth
Come roll in all the riches all around you
And for once never wonder what they're worth

The rainstorm and the river are my brothers
The heron and the otter are my friends
And we are all connected to each other
In a circle, in a hoop that never ends
Which of these Disney spring songs is your favorite? What spring songs do you recommend?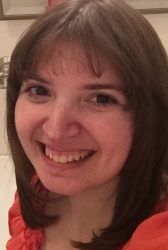 I've vacationed at Disney World multiple times. Technically, my first time was when my mom was pregnant with me; she vacationed there with my dad, DisneyPedia's Sierra and her parents (including her mom who was pregnant too). I love singing Disney's music, and Epcot is my favorite vacation spot. I'd love to visit Disneyland. I'll share with you my Disney memories, trends, and cool trivia.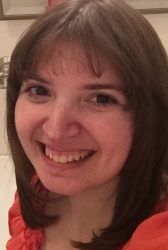 Latest posts by Jessica Catena
(see all)