Disney+ will launch in two-and-a-half months: November 12th! Mentioned in my article, subscribers could view content of Disney's network channels, 21st Century Fox, and new exclusives. Some future Disney+ releases were announced at the 2019 D23 Expo:
The Mandalorian
There's been Star Wars movies for over 40 years, but now it will have its first live-action series. Jon Favreau directs this, and is also noted for Elf, Iron Man 1 & 2, recent reboots of The Jungle Book and The Lion King. Ming-Na Wen voice of Mulan, will also star in the show. The Mandalorian will focus on a gunfighter of the New Republic galaxy.
High School Musical: The Musical: The Series
Disney Channel aired two High School Musical films in 2006, 2007, and released a third film to theaters in 2008. Noted from the original cast are Zac Efron, Vanessa Hudgens, Ashley Tisdale, and Corbin Bleu. This series is about students attending the same high school from the original film, and acting out its characters as a play.
Lady and the Tramp
Lady and the Tramp is a Disney animated film from 1955. Lady, is a cocker spaniel that Jim adopted as a gift to his wife Darling. When Darling gets pregnant, Lady notices her owners  treating her differently. When her owners go on vacation, their Aunt Sarah mistreats Lady and so do her sabotaging siamese cats: Si and Am. Lady meets a stray mutt named Tramp who respects her, and falls in love with him. Tramp manages to get adopted with Lady's owners, and raise their own puppies.
A live action reboot will be released on November 12th.
Noelle
"Noel" means Christmas in French, and Noelle will be a new Christmas movie. Noelle Claus is Santa's daughter, and tells her brother Nick to unwind after his dad tells him to take over for him. However, Nick decides not to come back, and Noelle goes to find him.  An all-star cast includes Anna Kendrick, Bill Hader, Billy Eichner, Shirley MacLaine, and Julie Hagerty.
The World According to Jeff Goldblum
National Geographic Channel is notorious for its nature programming of animals and international exploration. A new reality show will air starring a quirky actor, Jeff Goldblum. This documentary show will follow the perspective of Jeff Goldblum exploring unique aspects of the world.
Encore!
Actress Kristen Bell who plays Princess Anna from Frozen, will host and executive produce a documentary series. Encore! will feature people revisiting acting roles they performed in high school, with a new ensemble.
Forky Asks a Question
This summer, we were introduced to Forky in Toy Story 4. Tony Hale will continue voicing this character in his own 10 short films. Forky's question would be the topic of each episodes' theme.
MS. MARVEL
Ms. Marvel is a teenage comic heroine. Her superpowers include shapeshifting, size altercation, and accelerated healing.
                                                                                                                        Photo Credit: preview.disneyplus.com
Moon Knight
Moon Knight is an Egyptian comic character that has superpower strength when there's a full moon. He excels at combat and defense weaponry.
She-Hulk
She-Hulk (aka Jennifer Walters) is cousin to comic character Hulk (Bruce Banner). Her cousin transformed into the Hulk after a gamma radiation lab spillage. Jennifer got the same aggressive  strength and stamina, after getting injured and needing a blood transfusion from him.
Lizzie McGuire
Lizzie McGuire was a Disney Channel show about the main character trying to adapt being a teenager at school and with her family. In between scenes, an animated Lizzie would act out her reactions about the episode's plot. Hilary Duff gained huge popularity from this show as an actress and pop singer. A reboot series is in the works.
Muppets Now
The Muppets are probably the most popular animal puppets ensemble. In addition to their franchise, they've appeared in movies and television shows for decades. According to Twitter, a new series will debut in 2020.
Timmy Failure: Mistakes Were Made
Based on the book by Stephan Pastis, Timmy Failure is a young boy detective with Total, his polar bear business partner.
Togo
Togo will be a live-action movie about a dog who ran a sledding race in 1925. Actor Willem Dafoe will star, and movie is projecting release this December.
Diary of a Female President
In January 2020, this series is about a 12-year-old Cuban girl striving to be the U.S.' future president.
Stargirl
Stargirl will be a movie based on the book from 2000. Former America's Got Talent winner, Grace VanderWaal will play the main character. Coming early 2020.
The Falcon and The Winter Soldier
This series is to resume where Avengers: Endgame left off. Anthony Mackie will continue the role of Sam Wilson/Falcon, and Sebastian Stan as Bucky Barnes/Winter Soldier. Coming ~2020.
Monsters At Work
Disney released the movies Monsters, Inc. (2001) and Monsters University (2013). A new series, will be released in 2020. Ben Feldman and Aisha Tyler spoke at the expo to promote their new characters to this franchise.
WandaVision
This show will be about Marvel's comic character Wanda Maximoff / Scarlett Witch. WandaVision is expected to premiere in 2021.
Loki
This series is based on Marvel character Loki Laufeyson. It's expected to premiere in 2021.
What If…?
Numerous Marvel revivals have occurred through television, movies, and comics. Actor Jeffrey Wright will host the series What If…? in analyzing how things would have been different in each portrayal. Premiering in 2021.
Star Wars: The Clone Wars
In February 2020, this animated series will return. Characters featured: Anakin Skywalker, Obi-Wan Kenobi, Ahsoka Tano, and Captain Rex.
Star Wars Live Action Series
Another Star Wars action series is in development. It'll be about Cassian Andor as a spy.
One Day at Disney
This docuseries is a behind-the-scenes perspective of employees who work for The Walt Disney Company. According to Disney+'s Twitter, it will air December 3rd.
Phineas and Ferb The Movie: Candace Against the Universe
Phineas and Ferb was a Disney Channel show. Candace Flynn is a teenager trying to prove to how her brother and stepbrother create contraptions during summer break. Her parents and adult characters never believe her. According to Walt Disney World News Today, this movie will be about rescuing Candace from aliens who abducted her.
MARVEL Hero Project
Marvel's Hero Project will show young individuals be acknowledged as local superheroes from their good deeds in their communities.
Into the Unknown: The Making of Frozen 2
Frozen 2 will come out November 22, with exclusive behind-the-scenes footage on Disney+.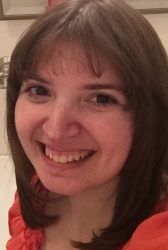 I've vacationed at Disney World multiple times. Technically, my first time was when my mom was pregnant with me; she vacationed there with my dad, DisneyPedia's Sierra and her parents (including her mom who was pregnant too). I love singing Disney's music, and Epcot is my favorite vacation spot. I'd love to visit Disneyland. I'll share with you my Disney memories, trends, and cool trivia.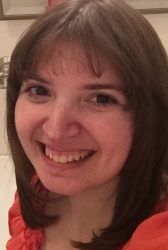 Latest posts by Jessica Catena
(see all)