Sleeping Beauty Films
It's been 60 years since Sleeping Beauty's release. Maleficent is a spin-off movie from its villain's perspective. Next month, a sequel will be released to theaters: Maleficent: Mistress of All Evil. Bésame Cosmetics has a new Sleeping Beauty makeup line inspired by both women.
Sleeping Beauty Makeup
The cover of Sleeping Beauty's eyeshadow palette is a replica of the jeweled storybook at the beginning and end of the movie. Inside are a few pages outlining the colors used in Aurora's and Maleficent's illustrations.
The final pages are 20 eyeshadow shades to choose from: Grey Blue 104, Grey Pink 109, Rose 105, Coral 102, Adobe 102, Blush 105, 89343, Dust 107, 89339, White 106, White 107, Beet 105, Royal 106, 89396, 89348, 89349, 89350, Plum 107, 89352, 89353.
Lipsticks
There are 3 lipstick shades: Sleeping Beauty Pink, Make It Blue Make It Pink, and Maleficent.
Sleeping Beauty Pink
Sleeping Beauty Pink is a pinkish nude color that matches the dress Flora makes Aurora for her 16th birthday.
Make It Blue Make It Pink
It's common for siblings to argue, especially sisters. Flora wants Aurora to wear a pink dress, but Merryweather prefers blue. This magical lipstick appears blue on the outside, but after applying it on lips turns pink! Bésame created a formula that transforms it to pink based on natural lip color. Shades range from rosé to magenta.
Maleficent
Maleficent's lip color is dark pink shade.
To be safe from Maleficent, Princess Aurora hides away in the woods with fairies Flora, Fauna, and Merryweather for 16 years. They choose to call Aurora, Briar Rose. The cover of the palette is a silhouette of when Briar Rose tells the animals of her dream about meeting a prince. The inside of the palette is a mirror with the illustrated trees and 4 blush shades. The lighter shades are Briar Rose's, and darker ones as Maleficent's.
Another blush product is a golden locket in the shape of the storybook, with a rouge blush on the inside.
This powder cover is an illustration of Princess Aurora with the 3 fairies. The inside is a light pink shade.
Vanity Mirror
There's a beautiful gold cast jeweled handheld 12×4 mirror.
Bundles
Each "gift of beauty" product is available for purchase on besamecosmetics.com and shopdisney.com.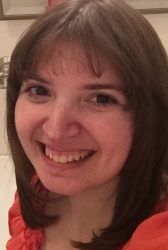 I've vacationed at Disney World multiple times. Technically, my first time was when my mom was pregnant with me; she vacationed there with my dad, DisneyPedia's Sierra and her parents (including her mom who was pregnant too). I love singing Disney's music, and Epcot is my favorite vacation spot. I'd love to visit Disneyland. I'll share with you my Disney memories, trends, and cool trivia.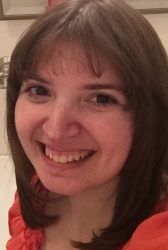 Latest posts by Jessica Catena
(see all)