American Idol & Disney
American Idol aired on FOX 2002-2015, and picked up by ABC last year. Ryan Seacrest still hosts the show, but new staff got added. As the in-house mentor, iHeartRadio's DJ Bobby Bones guides contestants throughout the show, and provides feedback about pursuing their music career. The judging panel are singers: Lionel Richie, Katy Perry and Luke Bryan. Since its network change to ABC, Disney incorporates its brand to American Idol.
Disney Week
American Idol's producers choose song themes so the contestants can challenge themselves in different genres. Last year and this year, the top 10 contestants spent a day in Disneyland and performed Disney songs. In fact, Katy Perry dressed up as Snow White for season 16, and Ursula for season 17.
Season 16 (2018)
Katy Perry introduced the episode singing "When You Wish Upon a Star" from Pinocchio . Idina Menzel who played Elsa in Frozen was the guest mentor that night.
1. "The Bare Necessities" – Maddie Poppe (The Jungle Book)
2. "How Far I'll Go" – Jurnee (Moana)
3. "Kiss the Girl" – Cade Foehner (The Little Mermaid)
4. "Circle Of Life" – Ada Vox (The Lion King)
5. "Remember Me" – Michelle Sussett (Coco)
6. "Colors of the Wind" – Gabby Barrett (Pocahontas)
7. "Beauty and the Beast" – Michael J. Woodard (Beauty and the Beast)
8. "You've Got a Friend In Me" – Caleb Lee Hutchinson (Toy Story / Toy Story 2)
9. "Once Upon a Dream" – Catie Turner (Sleeping Beauty)
10. "Can You Feel the Love Tonight" – Dennis Lorenzo (The Lion King)
Season 17 (2019)
The judges sang "Heigh Ho" to start the show.
1. "|2|" – Uche (A Goofy Movie)
2. "I See the Light" – Laci Kaye Booth (Tangled)
3. "Remember Me" – Alejandro Aranda (Coco)
4. "Colors of the Wind" – Alyssa Raghu (Pocahontas)
5.  "You've Got a Friend In Me" – Wade Cota (Toy Story / Toy Story 2)
6. "You'll Be In My Heart" – Dimitrius Graham (Tarzan)
7. "When She Loved Me" – Walker Burroughs (Toy Story 2)
8. "How Far I'll Go" – Madison VanDenburg (Moana)
9. "Oo-De-Lally" – Laine Hardy (Robin Hood)
10. "Candle on the Water" – Jeremiah Lloyd Harmon (Pete's Dragon)
Cameo performances:
Lea Michele: "Part of Your World" (The Little Mermaid)
Maddie Poppe & Caleb Lee Hutchinson: "A Whole New World" (Aladdin)
Disney Aulani
To narrow down from top 40 to top 20, this season flew out to Disney Aulani in Ko Olini, Hawaii. The contestants performed right on the beach, in front of a live crowd. Later on, the judges told the contestants individually at the resort if they were eliminated or chosen to fly back to Hollywood for the live shows.
At last year's finale, the top 2 contestants were awarded a trip to Aulani as well. Prior to that giveaway, Caleb Lee Hutchinson revealed live that he and Maddie Poppe have been dating! Since the prize was for 2 and a guest, they chose to give the extras to their parents to supervise them.
Disney Cruise Bahamas
For their top 2 prize, Laine Hardy and Alejandro Aranda were awarded a Disney Cruise Line to the Bahamas.
Radio Disney
Gabby Barrett came in 3rd place last season. Her recent single "I Hope" charted #1 on Radio Disney Country. She also was dating Cade Foehner while on the show and they recently got engaged.
Our new American Idol, Laine Hardy will be performing at the ARDYs on June 16th so keep watching!
Do you like how Disney is using its brand on American Idol? Do you watch American Idol?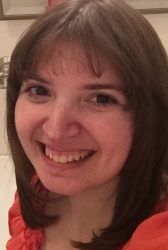 I've vacationed at Disney World multiple times. Technically, my first time was when my mom was pregnant with me; she vacationed there with my dad, DisneyPedia's Sierra and her parents (including her mom who was pregnant too). I love singing Disney's music, and Epcot is my favorite vacation spot. I'd love to visit Disneyland. I'll share with you my Disney memories, trends, and cool trivia.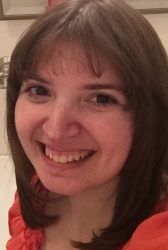 Latest posts by Jessica Catena
(see all)