2019 marks the first time I've seen multiple Disney films released in one year! Prior to the mid-90s, Disney used to release movies around holiday weekends or summertime. Since 1994, my generation would see a new Disney animated film when the school year was ending. In 1999, Tarzan featured awesome innovations.
Tarzan
There has been many adaptations of this character, Disney released their own on June 15, 1999. At the beginning of the movie, a thunderstorm forces Tarzan's parents to abandon their ship and sail on a rowboat to a jungle. They manage to build a treehouse for shelter, but unfortunately get killed by a leopard. Ironically, a gorilla couple lose their young son to the same leopard. When infant Tarzan starts to cry, a female ape named Kala discovers what happens in the treehouse and adopts him. However, her husband Kerchak is heartbroken about losing their son and doesn't like humans.
Tarzan strives to fit in, until years later when humans visit the island. A young Englishwoman named Jane Porter explores with her father to study gorillas. When she gets rescued by Tarzan, he's educated about humans and the world. Jane falls in love with Tarzan and now has to decide if they'll live together in the jungle or her home in London.
Cast
An all-star cast of celebrities voiced these characters:
Music
Phil Collins composed and sang. In some songs, he sings as the narrator or Tarzan's thoughts. In "Trashin' the Camp", Rosie O'Donnell sings lead, and a new boy-band at the time sung background: 'NSYNC! 'NSYNC only had their debut album back then and gained even more popularity on this collaboration. "You'll Be in My Heart" won Best Original Song at the Golden Globes, Academy Awards, and nominated Best Song Written for a Motion Picture at the Grammys.
Disney Movie Surfers
Disney Channel used to air a behind-the-scenes show called Movie Surfers. Each episode would air when a new Disney movie was released, and interviewed the crew involved. It was a partial-scripted show that had teenagers surf the internet in a video chatroom. This was before Skype and FaceTime existed! In this 1999 episode, you'll see 3D animation use of Tarzan surfing tree branches or swinging from vines.
Tarzan at Disney
Tarzan's Treehouse: Adventureland at Disneyland Park
Tarzan's Treehouse: Adventureland at Hong Kong Disneyland Park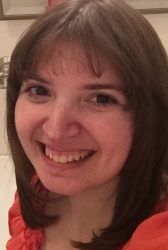 I've vacationed at Disney World multiple times. Technically, my first time was when my mom was pregnant with me; she vacationed there with my dad, DisneyPedia's Sierra and her parents (including her mom who was pregnant too). I love singing Disney's music, and Epcot is my favorite vacation spot. I'd love to visit Disneyland. I'll share with you my Disney memories, trends, and cool trivia.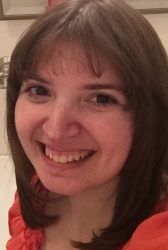 Latest posts by Jessica Catena
(see all)