My favorite Disney spot is Walt Disney World's Epcot. Epcot showcases geography, culture, history, science, events, and fun.
Spaceship Earth
The main ride that welcomes you to Epcot is Spaceship Earth. Spaceship Earth is a 15-minute historic demonstration tour of how communication was shown from pre-historic days to the invention of the computer. There are wax figures and structures representing each era. I wonder if there will be a new addition to show how connected our current society is. I have memories of the song "Tomorrow's Child" being played during the ride, but now they have a built-in speaker on your vehicle that features a celebrity narrating; currently it's actress Judi Dench.
Soarin'
If you don't mind heights, there's also a ride called Soarin', which has you hang glide in front of an IMAX screen of different places in the world.  This ride lets you experience the sense of sight, smell, and a breeze. This was the first time I saw a ride have a rule that you have to remove your shoes. First,  you sit on a lift and hold on to the padded handles and watch the IMAX screen. Second, you gradually move around the screen in front of you and slowly rise above the floor. You wind up slowly leaning vertically to the screen, and floating freely on your stomach as if you're (yep) soarin' above these landscapes.
The World Showcase
The World Showcase displays 11 countries representing their food, culture, and sometimes features a ride. With your Epcot map in hand, you can explore Mexico, Norway, China, Germany, Italy, America, Japan, Morocco, France, United Kingdom, and Canada. Consider this a trip around the world without a passport. You may even run into The Three Caballeros in Mexico, Frozen's characters in Norway, or Ratatouille in France.
Epcot China
My favorite spot is their world showcase of China. I keep a box of souvenirs I've purchased from its gift shop from each visit. Some include hand crafted fans, a light bulb lantern, mini calligraphy night light, and a handheld rattle drum. I love the Chinese music that plays throughout the store. There's even a 360º view film shown at the pavilion which I love quoting ("In ancient China…").  Here's photos of me taken there in 2008.
Epcot Fireworks
At night, a globe opens up on the water surrounding The World Showcase, and pyrotechnics do a spectacular fireworks show called Illuminations: Reflections of Earth. This fireworks attraction is expected to end Summer 2019, and introduce a cooler innovative presentation.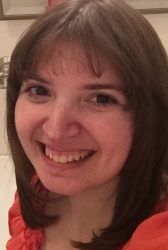 I've vacationed at Disney World multiple times. Technically, my first time was when my mom was pregnant with me; she vacationed there with my dad, DisneyPedia's Sierra and her parents (including her mom who was pregnant too). I love singing Disney's music, and Epcot is my favorite vacation spot. I'd love to visit Disneyland. I'll share with you my Disney memories, trends, and cool trivia.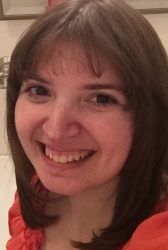 Latest posts by Jessica Catena
(see all)