ESPN Wide World of Sports
ESPN is a Disney affiliate, and has a cool vacation spot. Within Walt Disney World Resort is ESPN Wide World of Sports, an awesome 220-acre complex for athletes and sports fanatics. Check out their amenities for team practice, games, shopping, and dining.
Indoor Venues
The Arena
The Arena has a box office entrance that hosts events up to 8,000 attendees. With 7 concession stands and 2 auxiliary spaces, you can see events in this huge space. Past events have included cheerleading, dance, martial arts, gymnastics, volleyball, basketball and robotics exhibits.
HP Field House
Field House hosts NCAA's annual basketball tournament. Up to 5,500 fans have also seen wrestling, volleyball, cheerleading, dance, boxing and futsal there too. Field House has terrific broadcast equipment, conditioning room, locker rooms, meeting spaces.
VISA Athletic Center
Athletic Center is similar to Field House but only seats 1,200. It has a multi-purpose room, concession stands, and locker room.
Outdoor Venues
Champion Stadium
Champion Stadium is where the Atlanta Braves do spring training, and youth baseball teams play tournaments. It seats 7,500 including lawn seating, box suites, and patios.
Track & Field
ESPN Wide World of Sports' Track and Field is 400 meters with 9 tracks. AAU Club Championship compete there as well as other national team meets, and is also a premier training facility for runners. Covered seating is available.
Softball Diamondplex / Baseball Quadraplex
The Softball Diamondplex has 4 large and 2 small fields. Fastpitch and slowpitch games take place here for all teams. The Baseball Quadraplex has 1 warm up field, and 5 large sized fields.
Marathon Fields
Marathon Fields have 10 large and 3 small turfs for multi-purpose sports. Examples include football, soccer, lacrosse, and field hockey.
ESPN Clubhouse Shop & Stadium Shop
The ESPN Clubhouse Shop and Stadium Shop has custom souvenirs, sports memorabilia, and Disney-related items.
ESPN's Wide World of Sports Grill
ESPN Wide World of Sports Grill is a hip restaurant right on the complex. It has a cool menu, patio seating, big screen TVs, and a replica of SportsCenter's desk.
Vacation Packages
Admission to ESPN Wide World of Sports is available in all Vacation Packages in your Disney Magical Extras Benefits so book a Disney vacation package today. Contact an expert Disney Vacation Planner today for a free no commitment quote!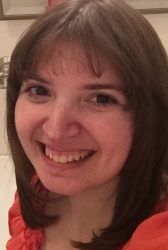 I've vacationed at Disney World multiple times. Technically, my first time was when my mom was pregnant with me; she vacationed there with my dad, DisneyPedia's Sierra and her parents (including her mom who was pregnant too). I love singing Disney's music, and Epcot is my favorite vacation spot. I'd love to visit Disneyland. I'll share with you my Disney memories, trends, and cool trivia.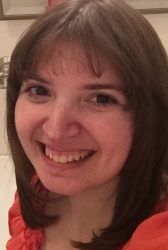 Latest posts by Jessica Catena
(see all)