Aladdin's reboot is finally in theaters! My parents and I loved it. Instead of spoilers, here are 10 cool facts about the Live-Action Aladdin movie.
10 Facts About the live-action Aladdin (2019)
Madonna's ex-husband Guy Ritchie, directed and wrote the screenplay.
Some characters from Aladdin (1992) are missing, but focuses on the main characters' stories.
The storytelling is modern, but the only media used are a geography map and a scroll to keep a traditional feel.
Rapper/singer Will Smith plays the genie. In this new movie, Genie has a deeper role with Aladdin, and personal background.
Former Saturday Night Live cast member Nasim Pedrad (2009-2014) plays a new character. Dalia, is Princess Jasmine's personal servant and best friend.
Naomi Scott plays Jasmine, and was in Disney Channel's 2011 musical Lemonade Mouth.
"Speechless" is a new song Jasmine sings about having the right to speak her mind. La La Land's songwriters Benj Pasek and Justin Paul, composed it with Aladdin's original composer Alan Menken.
Unlike 1992's film portrayal, Jafar is much younger and has different background to how he's Grand Vizier.
Like the original, "A Whole New World" is in the movie. Twice in fact: magic carpet date, and the credits. Former One Direction member Zayn Malik, and The Four: Battle For Stardom's Zhavia Ward sing it during the credits.
Hip-hop producer and rapper DJ Khaled, collaborates with Will Smith during a second version of "Friend Like Me" at the credits. DJ Khaled was one of the panelists on The Four: Battle For Stardom.
Sequels?
Disney made two Aladdin sequels: The Return of Jafar, Aladdin and the King of Thieves. The Return of Jafar (1994) continues battling Jafar's evil power, and Aladdin's efforts to gain trust from Jasmine and the Sultan. In Aladdin and the King of Thieves (1996), while Aladdin and Jasmine's wedding ceremony constantly gets interrupted, Aladdin discovers his father's true identity. Both movies were direct-to-video releases. I'm curious if Disney would remake either one.
Did you see any of these Aladdin films? What are your critiques of each?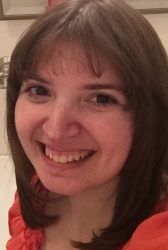 I've vacationed at Disney World multiple times. Technically, my first time was when my mom was pregnant with me; she vacationed there with my dad, DisneyPedia's Sierra and her parents (including her mom who was pregnant too). I love singing Disney's music, and Epcot is my favorite vacation spot. I'd love to visit Disneyland. I'll share with you my Disney memories, trends, and cool trivia.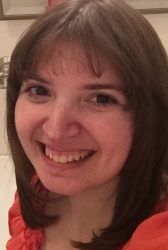 Latest posts by Jessica Catena
(see all)