SeaWorld Conservation
SeaWorld Conservation efforts are funded by their aquatic parks located in San Antonio TX, San Diego CA, and Orlando FL.
SeaWorld Rescue
Since their start in 1964, SeaWorld rescued over 35,000 animals. Jon Petersen (JP), Sr. Leader of Zoological Operations of Orlando's location explains their main goal is to maintain a healthy living environment.
As an organization, we want to get to a place where we conduct fewer rescue operations, not more, but right now there are a lot of ill, distressed or stranded wild animals in need. We're not there yet, but there's much more awareness now of the impact that humans are having on the ocean's health and the animals that live in the ocean than there was when I started on the rescue team, and that gives us hope. Part of SeaWorld's mission is to increase awareness and education of the true impact humans are having on our oceans and the detrimental effects on marine wildlife.
SeaWorld emphasizes its mission currently at the top banner of their website.
We're on a mission, and it's big. But not impossible. Together we're going to protect marine life and the oceans they call home. Your visit to SeaWorld isn't just a chance to feel connected to the ocean and its creatures – it's a chance for you to play a part in protecting our planet. Each ticket, each visit, each experience at our parks helps fund wildlife rescue and rehabilitation efforts, habitat protections, and ocean health initiatives.
In 1982, former U.S. President Ronald Reagan declared June as National Zoo and Aquarium Month.
Animal Rescue Numbers
533 Cetaceans – Photo Credit: SeaWorld 8,133 Pinnipeds – Photo Credit: SeaWorld 2,716 Reptiles – Photo Credit: SeaWorld 22,800 Birds – Photo Credit: SeaWorld

716 Manatees – Photo Credit: SeaWorld 317 Other Mammals – Photo Credit: SeaWorld
Contact Info
SeaWorld to Disney Directions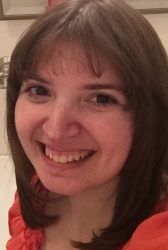 I've vacationed at Disney World multiple times. Technically, my first time was when my mom was pregnant with me; she vacationed there with my dad, DisneyPedia's Sierra and her parents (including her mom who was pregnant too). I love singing Disney's music, and Epcot is my favorite vacation spot. I'd love to visit Disneyland. I'll share with you my Disney memories, trends, and cool trivia.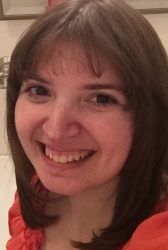 Latest posts by Jessica Catena
(see all)