It's 25 years since The Lion King's release: June 15, 1994. My mom took me to see the movie, and told me life-changing news. I was going to be a big sister! Last weekend, my mom and I repeated history seeing the reboot together.
The Lion King's Plot
The Lion King takes place in Africa, with animal species making up the kingdom. The movie opens with the sun rising to metaphorically welcome the birth of a new lion cub: Simba. Scar is dangerously jealous of his nephew Simba, which makes him not in line to be king behind his brother, Mufasa. Not only does Scar murder Mufasa, he advises Simba to "run away and never return". Scar breaks the news about Mufasa's death and believe that the hyenas kill Simba as he asked, to ensure his role as king. Meanwhile, Timon and Pumbaa rescue Simba from a group of vultures, as he grows up in their care.
Years later, lioness Nala seeks help to restore Pride Rock from Scar's reign and reunites with Simba. Still feeling guilt from what Scar told him, Simba doesn't want to go back home. Instead, he goes for a walk and runs into Rafiki. Rafiki shows him that Mufasa's spirit lives in Simba's soul, and influences him to Pride Rock. Nala, Timon, Pumbaa, and the other lions assist Simba to battle Scar and the hyenas. Scar reveals he was the one who killed Mufasa, and lies that the hyenas forced him. Scar falls off a cliff while wrestling Simba, but the hyenas eat him! As king, Simba restores Pride Rock with Nala as queen, and Rafiki holds up their new daughter to the kingdom.
Reboot Differences from Original
The original film used 3D animation based on hand drawings. This reboot uses motion capture virtual reality, making all the animals look life-like.
In "Be Prepared", Scar chants his Mufasa murder plan briefly.
Scar offers a relationship to Simba's mother Sarabi, and discloses she romantically chose Mufasa over him.
Rafiki barely speaks, even when guiding Simba.
Timon and Pumbaa sing two verses of "The Lion Sleeps Tonight".
Reboot All-Star Cast
Music
Elton John composed the songs on the original soundtrack. Three were nominated Best Original Song: "Circle of Life", "Hakuna Matata", and "Can You Feel the Love Tonight" won. Elton sings and wrote "Never Too Late" for this new release. Hans Zimmer won Best Original Score, and composed it for this new film too.
In addition to the soundtrack, Beyoncé put together The Lion King: The Gift which has excerpts from the movie with new songs.
Conclusion
I wonder if Disney will remake The Lion King II: Simba's pride, about Simba's daughter Kiara. Which of The Lion King films is your favorite?
Special thank you to Disneypedia's Sierra and JM, for this great Lion King themed bracelet!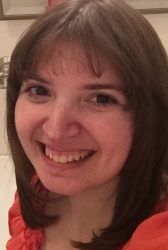 I've vacationed at Disney World multiple times. Technically, my first time was when my mom was pregnant with me; she vacationed there with my dad, DisneyPedia's Sierra and her parents (including her mom who was pregnant too). I love singing Disney's music, and Epcot is my favorite vacation spot. I'd love to visit Disneyland. I'll share with you my Disney memories, trends, and cool trivia.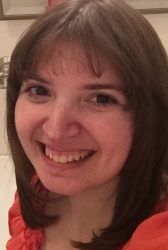 Latest posts by Jessica Catena
(see all)