5 Disney Spas for Mom
It's almost Mother's Day! I've worked babysitting gigs since high school, and give moms so much credit of their everyday role. I have a great mom who's raised me for 30 years. One pastime that we enjoy once in a while, is a spa day. Moms or expectant moms deserve a day of pampering themselves, and here are 5 Disney spas for Mom. 
Name:
 

Mandara Spa

The Dolphin Hotel is located near Epcot and Disney's Boardwalk Area. Mandara Spa is Balinese themed, and offers different treatments. Spa services include massages, body wraps, facials, and aromatherapy. The salon does manicures, pedicures, hairstyling, makeup, and waxing. 
Name:
 

Senses – A Disney Spa and Salon

Senses has two spa locations at Walt Disney World: Grand Floridian Hotel & Spa, and Disney's Saratoga Springs Resort & Spa. Services include facials, massages, body treatments, nail care, hairstyling, and makeovers. There's an Expectant Mother Massage that lasts for 50 minutes. For moms-to-be that are at least 13 weeks in their pregnancy, the massage does prenatal care for nurturing and circulation purposes. 
Name:
 

Senses Spa & Salon

You can also go to Senses on Disney Cruise Lines: Disney Magic, Disney Wonder, Disney Dream, Disney Fantasy. They offer the same spa and salon treatments but also feature fancy luxuries. Some examples are teeth whitening, spa villas, complimentary non-alcoholic drinks, and a complimentary 30-minute consultation of non-surgical treatments suited for you. 
Name:
 

Chill Spa

Another addition on Senses' cruise line locations is a Chill Spa for teens 13-17. Chill Spa has awesome offerings to introduce teenagers to the spa environment alone, or with a parent. There's two types of mother/daughter massages to bond over: half body or full body. Believe it or not, there's beauty treatments using food products; a hot chocolate skin wrap, fruity facial, and ice cream soak baths for mani-pedis!
Name:
 

Laniwai – A Disney Spa

In Ko Olina Hawaii, there's a Disney resort called Aulani. At their spa Laniwai, they use traditional Hawaiian massage techniques. Hawaiians have a history of practicing hydrotherapy, and Laniwai has a 5,000 foot garden with water amenities. They also offer family services. For Mother's Day, there's a Mahalo Mama Spa Package of a 25 minute massage, 25-minute facial, and 50-minute pedicure. 

Ahh. Which spa resort do you think your mom would enjoy this Mother's Day??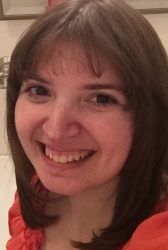 I've vacationed at Disney World multiple times. Technically, my first time was when my mom was pregnant with me; she vacationed there with my dad, DisneyPedia's Sierra and her parents (including her mom who was pregnant too). I love singing Disney's music, and Epcot is my favorite vacation spot. I'd love to visit Disneyland. I'll share with you my Disney memories, trends, and cool trivia.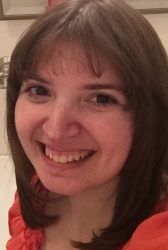 Latest posts by Jessica Catena
(see all)