Aladdin Makeup – Limited Edition
I will buy that.
The promotion of Aladdin's reboot film is EVERYWHERE. For a limited edition, M•A•C Cosmetics has an Aladdin makeup line inspired by Princess Jasmine, soundtrack, movie quotes, settings, and characters. You can choose lipstick, lipglass, glaze gloss, eye shadow, eye liner, pigment, blush, or a collector box of all 13 pieces. Check out this "whole new world" of titles used for each product.
Lipstick
Lipstick shades: Friend Like Me, Whole New World, Princess Jasmine, Rajah.
"Friend Like Me" is what the Genie sings to Aladdin to describe the type of things he can wish for.
"A Whole New World" is the duet Aladdin and Jasmine sing on their magic carpet date.
Princess Jasmine is Aladdin's love interest and influence on why Aladdin wants to transform his life.
Rajah is Jasmine's pet tiger.
"Diamond in the Rough" is the phrase Jafar says who the person is to help him get the genie's lamp from the Cave of Wonders.
Magic Carpet Ride is the way some characters travel. It was first discovered at the Cave of Wonders when Aladdin is seeking the lamp for Jafar.
Jewels is what Aladdin's monkey Abu wants to collect from the Cave of Wonders for money.
Agrabah is the kingdom.
Abu is Aladdin's monkey sidekick.
"Your wish is my command" is what Genie tells Jafar when he grants his wish to be a genie too.
"One Jump Ahead" is the first two songs Aladdin sings. In fact the reprise is what I quoted at the beginning of this article.
13 Piece Aladdin Makeup M•A•C Collection
In conclusion, Aladdin comes to theaters May 24th. Fans can celebrate "one jump ahead" on maccosmetics.com, or retail stores that carry the M•A•C Cosmetics makeup line starting May 16th.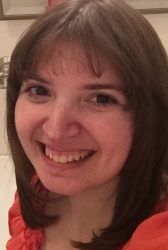 I've vacationed at Disney World multiple times. Technically, my first time was when my mom was pregnant with me; she vacationed there with my dad, DisneyPedia's Sierra and her parents (including her mom who was pregnant too). I love singing Disney's music, and Epcot is my favorite vacation spot. I'd love to visit Disneyland. I'll share with you my Disney memories, trends, and cool trivia.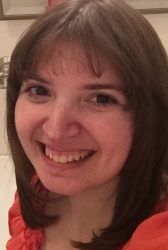 Latest posts by Jessica Catena
(see all)