[Sung in the melody of "Mickey Mouse Club"]
Who's the latest Lego toy that's made for you and me?

M-I-C-K-E-Y M-O-U-S-E
That's right, Lego is celebrating Mickey Mouse's 90th birthday with a replication of his 1928 short film debut. The set features Mickey Mouse, Minnie Mouse, and the epic Steamboat Willie lego. Each piece is in black and white just like the film.
Fans submit their creations on LEGO IDEAS, and online votes determine if chosen. In June 2016, Máté Szabó submitted his idea, later designed by LEGO's John Ho, and final touches made by Crystal Marie Fontan. This toy is available April 1, 2019. Soon, you can meet Máté Szabó, then have him sign your lego box.
Meet-and-Greet Lego Box Signings:
March 30, 2019: 10am-2pm, Disneytown Shanghai's Lego Store
March 31, 2019: 10am-2pm, Lego Store at Beijing's Wangfujing Street
April 3, 2019: 5pm-8pm, Disney Springs' Lego Store, Orlando FL
April 6, 2019: 10am-1pm, Disneyland Paris' Lego Store
What Disney Lego sets or ideas do you have? We want to know!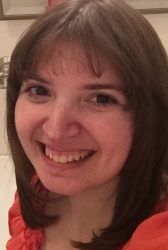 I've vacationed at Disney World multiple times. Technically, my first time was when my mom was pregnant with me; she vacationed there with my dad, DisneyPedia's Sierra and her parents (including her mom who was pregnant too). I love singing Disney's music, and Epcot is my favorite vacation spot. I'd love to visit Disneyland. I'll share with you my Disney memories, trends, and cool trivia.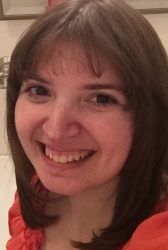 Latest posts by Jessica Catena
(see all)